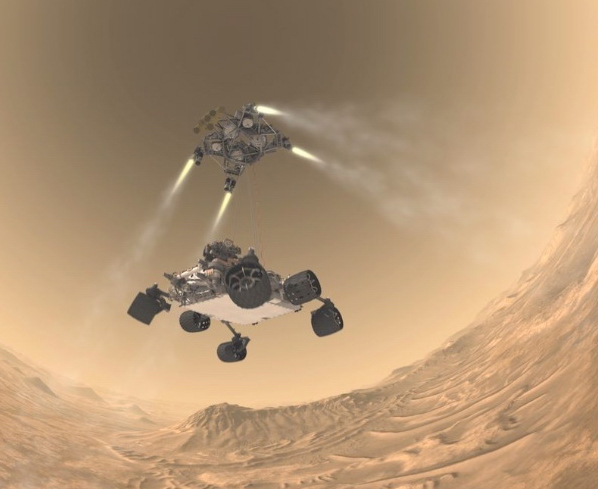 The successful landing of the Mars Science Laboratory — the rover named "Curiosity" — last week is already producing images and information from the red planet.

Curiosity is the largest vehicle ever landed on Mars and audiences can experience the landing in a fulldome animation in Mueller Planetarium at the University of Nebraska State Museum in Morrill Hall along with a live update featuring the latest information and images. These updates are presented with each public astronomy program on the schedule.

The current astronomy show schedule at Mueller Planetarium is: "A Starry Tale," 2 p.m. Saturdays and Sundays; and "Forces of Nature, 7 p.m. Thursdays and 3 p.m. Sundays. For more information, go to http://www.museum.unl.edu.

Admission to Morrill Hall is free (with a valid NCard) for faculty, staff, students and immediate family. Mueller Planetarium tickets are sold in addition to museum admission. Tickets are $3 for adults and $2.50 for children 18 and under and are sold at the museum's front desk the day of the show.