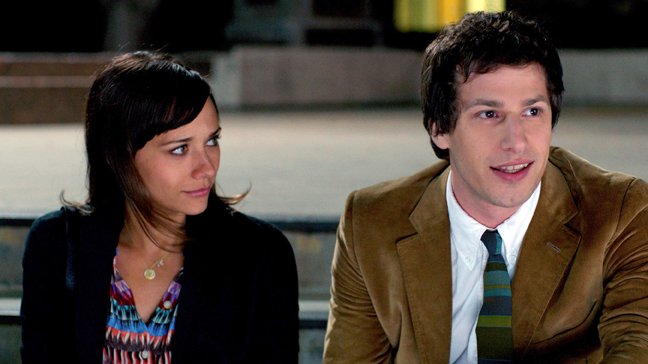 The humorous romantic drama 'Celeste and Jesse Forever' focuses on best friends (Rashida Jones and Andy Samberg) who stay incredibly close even after they divorce. Also continuing for a final week is Sundance Grand Jury Prize winner "Beasts of the Southern Wild."

'Celeste and Jesse Forever' is rated R and runs through Sept. 13; 'Beasts of the Southern Wild' is rated PG-13 and is being held over through Sept. 6.

Celeste (Rashida Jones) and Jesse (Andy Samberg) met in high school, married young and are growing apart. Now 30, Celeste is the driven owner of her own media consulting firm, Jesse is once again unemployed and in no particular rush to do anything with his life. Celeste is convinced that divorcing Jesse is the right thing to do -- she is on her way up, he is on his way nowhere, and if they do it now instead of later, they can remain supportive friends. Jesse passively accepts this transition into friendship, even though he is still in love with her. As the reality of their separation sets in, Celeste slowly and painfully realizes she has been cavalier about their relationship, and her decision, which once seemed mature and progressive, now seems impulsive and selfish. But her timing with Jesse is less than fortuitous...

Directed by Benh Zeitlin, "Beasts of the Southern Wild" earned the Grand Jury Prize and Excellence in Cinematography Award at the 2012 Sundance Film Festival.

The film tells the story of Hushpuppy, an intrepid 6-year-old girl who lives with her father, Wink, in a southern Delta community at the edge of the world. Wink's tough love prepares Hushpuppy for a time when he's no longer there to protect her.

That time comes too soon when Wink contracts a mysterious illness and nature goes crazy, with temperatures rising, ice caps melting and the release of an army of prehistoric creatures called aurochs. With the waters rising, the aurochs coming, and Wink's health fading, Hushpuppy goes in search of her lost mother.

For more information, go to http://www.theross.org or call 402-472-5353.
More details at: http://theross.org