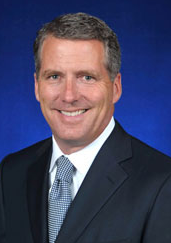 Statement of James B. Milliken, President, University of Nebraska, on Gov. Dave Heineman's budget recommendations:

Gov. Heineman has made it clear that his priorities for state investment are education and job creation and his budget recommendation advances both. There is a growing consensus that higher education is a difference maker in the economic competitiveness of a state, and the governor understands this well.

Under normal circumstances, the flat funding proposed for the university would be disappointing, but these are not normal times. And although the university has had a flat state appropriation and no general salary increases for two years, I believe the governor has made a strong statement of support for the university by proposing stable state investment. The university will still have to make significant reallocations in the next biennium. However, this recommendation puts us in a stronger position than many of our peers and will help maintain the university's significant momentum, with record research growth, steadily growing enrollment, record ACT scores, the highest level of financial aid in history expanding access and more.

The proposed investment in the university's Innovation Campus is especially significant. It demonstrates the state's continued commitment to this ambitious project designed to leverage university research to build partnerships with the private sector and create new jobs in Nebraska. Like joining the Big Ten, launching a new research and development campus would not have been possible just a few years ago. Today, with the momentum the university enjoys in so many areas, and with the state's support, I am confident Innovation Campus will be a success. The proposed funding for the renovation of the 4-H building and construction of the first research and development facility is especially important, representing a commitment to the themes of innovation in food, fuel and water.

I also applaud the governor for his new initiatives in growing the innovation economy, including the proposed angel investment tax credit and a new internship program to keep talented young Nebraskans in our state. These steps and his other proposals represent positive steps to promote economic vitality across Nebraska, and the university will support and work with the governor to make these initiatives a success. In addition, I strongly endorse his vision for the Virtual High School, which will help prepare young people across the state to succeed in college and in life.

The governor's budget recommendations represent a timely investment in education, job creation and our state's future, and we look forward to working with him and with the legislature over the months ahead.