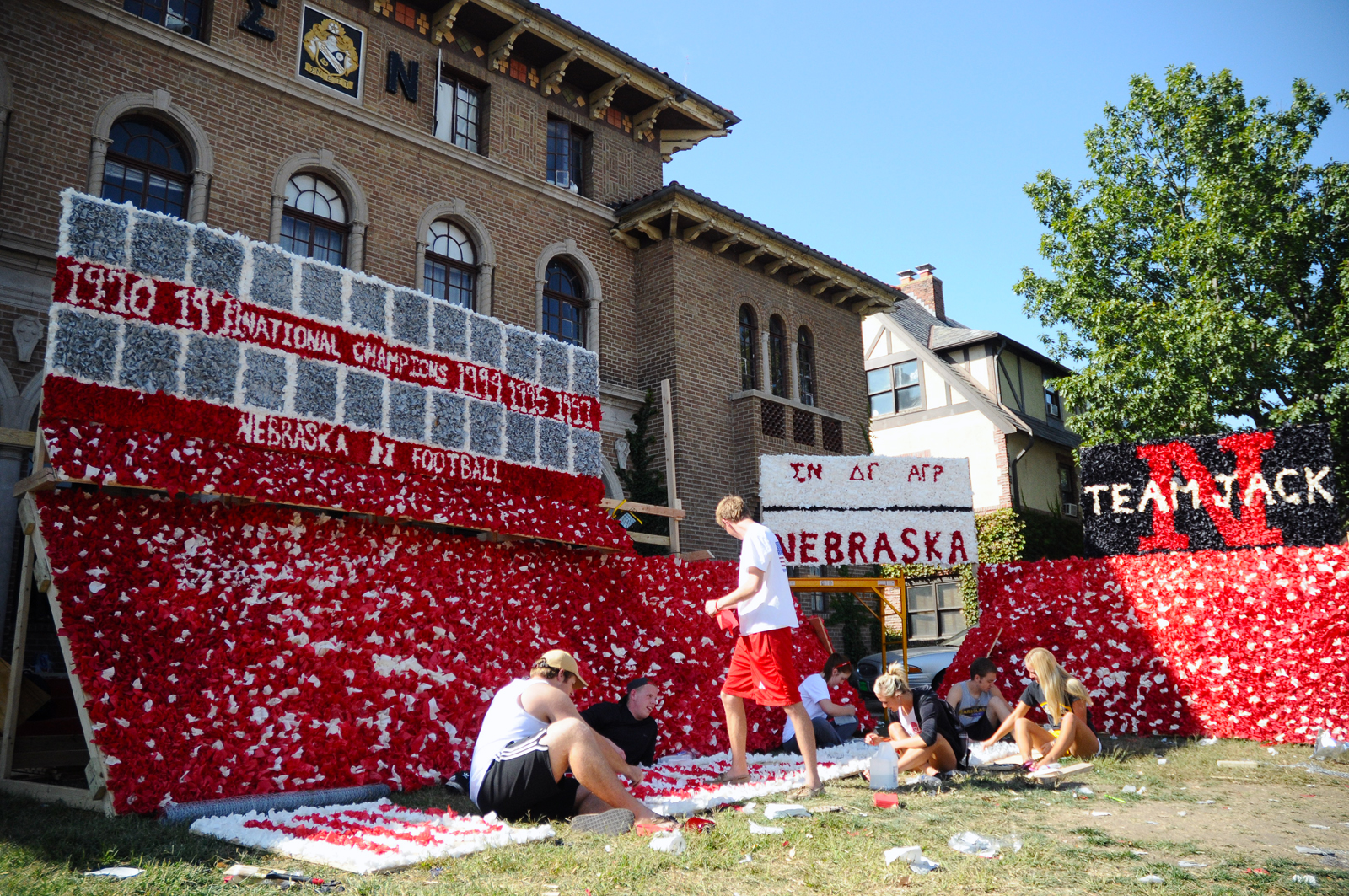 The UNL Homecoming parade is 6 to 7 p.m. today. The theme is "Once Upon a Homecoming." A pep rally, which will include the Alumni Association's Homecoming Jester competition, follows the parade, 7 to 8:30 p.m. on the Nebraska Union Plaza.

The parade will begin at 14th and Vine streets, proceed east on Vine to 16th Street, turn south on 16th to R Street, and turn west to finish at the corner of 13th and R streets. Bus routes on and near the parade route will begin closing at 4 p.m.

In addition to floats built by registered student organizations, participants in the parade include the Cornhusker Marching Band, Spirit Squad, homecoming court, past homecoming royalty and student walking groups. The grand marshal is Jordan Burroughs. Judging of parade entries will occur at the intersection of 16th and S streets.

Earlier in the day, student lawn displays will be judged. See photos of students working on the displays at http://go.unl.edu/ro2.

The Nebraska Alumni Association will host a Football Friday from 4:30 to 6 p.m. at Champions Club, 707 Stadium Drive. Hosted by Husker Sports Network's Greg Sharpe, special guests are Tommie Frazier and Jay Foreman.

The Holling Garden by the Wick Center will be open for parade watchers.

Homecoming activities conclude with the 7 p.m. Sept. 29 football game between the Huskers and University of Wisconsin Badgers. Homecoming royalty and competition winners will be announced at halftime of the game.

And, for the second year, Alpha Rho Chi and Sustain UNL are offering "Defloat," an opportunity to take apart and recycle homecoming displays and floats. The activity is 1 to 5 p.m. Sept. 30 in the parking lot west of Westbrook Recital Hall.