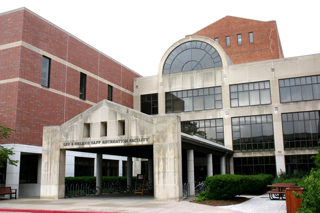 The City Campus Rec Center will reduce hours during fall break, Oct. 12-16. Group fitness and mind and body classes schedules are modified as well.

City Campus Rec Center Fall Break hours:
Oct. 12 5:45 a.m. to 10 p.m.
Oct. 13 9 a.m. to 10 p.m.
Oct. 14 11 a.m. to 10 p.m.
Oct. 15 5:45 a.m. to 10 p.m.
Oct. 16 5:45 a.m. to midnight

Hours for super circuit, swimming pool, climbing wall, etc. are posted in the facility and at http://go.unl.edu/8yz

Group Fitness and Mind and Body Classes
Oct. 12 Modified schedule
Oct. 13-14 No classes
Oct. 15-16 Modified schedule

Download the class schedule at http://go.unl.edu/xqp

The East Campus Activities Building is open 6:30 a.m. to 7 p.m. Oct. 12, and it is the building's final day as the full-time east rec center.

From Oct. 13-21, the cardio fitness and strength training equipment will be relocated to the Fleming Fields Annex Building. Students and members will not be able to enter the Activities Building on these dates and should visit the city rec center for exercise and play.

The Fleming Fields Annex Building is at 2301 N. 33rd St. and opens as a fitness center at 6:30 a.m. Oct. 22. The Activities Building will re-open on Oct. 22 with limited hours for basketball, table tennis, and locker rooms.
More details at: http://go.unl.edu/8yz