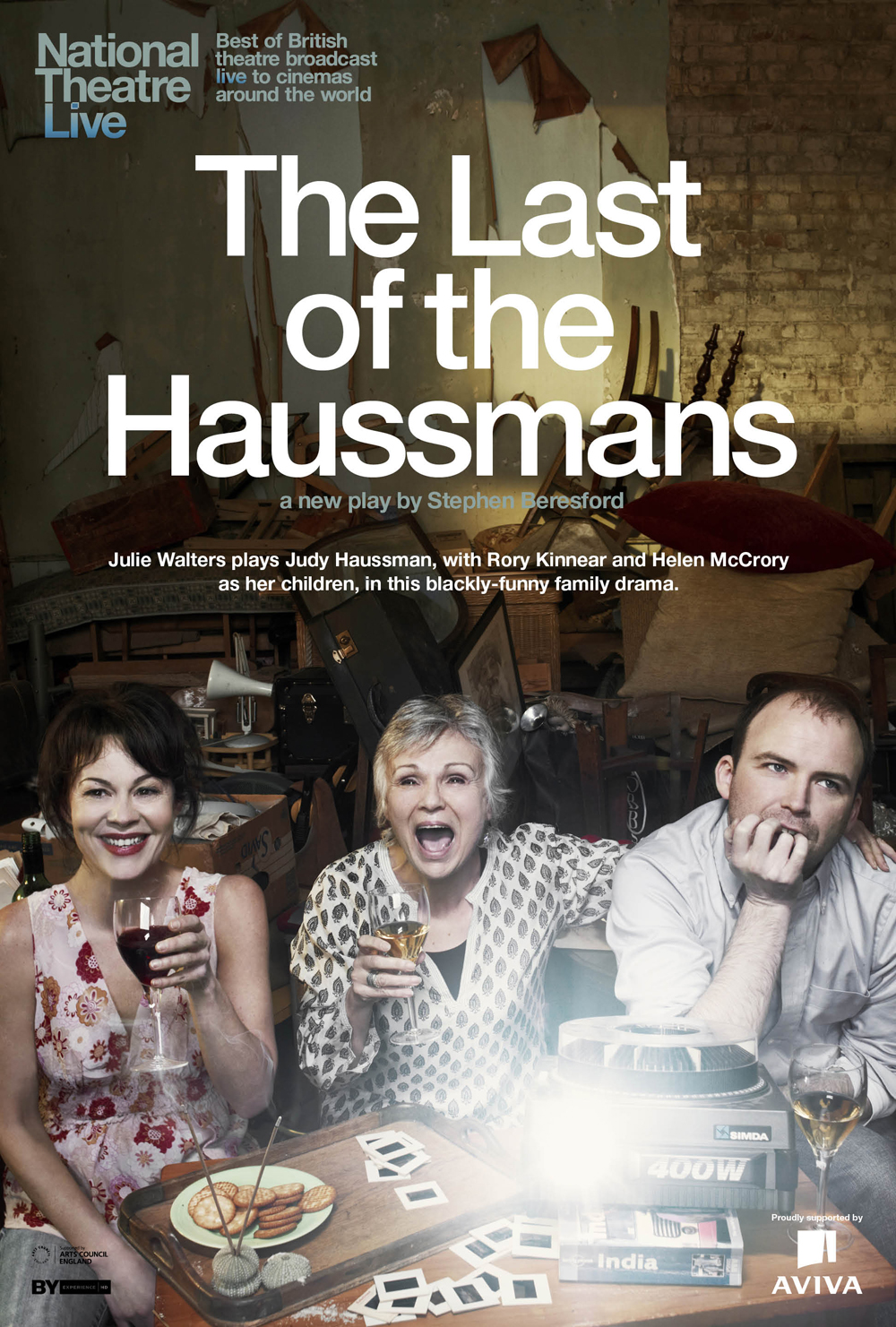 The Mary Riepma Ross Media Arts Center will showcase a live broadcast of "The Last of the Haussmans" at 7 p.m. Oct. 11. An encore presentation of the broadcast, which is being performed at the National Theatre in London, is 3 p.m. Oct. 21. The performance is part of the "National Theatre Live" series.

Tickets are available at http://www.theross.org or at the Ross box office.

Julie Walters plays Judy Haussman with Rory Kinnear and Helen McCrory as her children in this new play. "The Last of the Haussmans" is a funny, touching and sometimes savage portrait of a family losing its grip.

Anarchic, feisty but growing old, high society drop-out Judy Haussman remains in spirit with the Ashrams of the 1960s while holding court in her dilapidated Art Deco house on the Devon coast. After an operation, she's joined by wayward offspring Nick and Libby, sharp-eyed granddaughter Summer, local doctor Peter, and Daniel, a troubled teenager who makes use of the family's crumbling swimming pool. Together they share a few sweltering months in this chaotic world of all-day drinking, infatuations, long-held resentments, free love and failure.

The performance is directed by Howard Davies. Running time is approximately three hours with a 20-minute intermission.

"National Theatre Live" is an initiative to broadcast live performances of plays from the National Theatre in London onto cinema screens worldwide. Broadcasts in the first season (2009) were watched by more than 165,000 people on 320 screens in 22 countries. The broadcasts will also feature behind-the-scenes footage and interviews with artists.