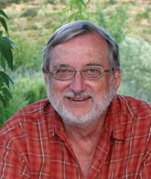 The College of Architecture is presenting Paul Zucker on 4:30 p.m. Oct. 19 in the Mary Riepma Ross Media Arts Center Auditorium.

As president of Zucker Systems, Paul Zucker, FAICP, (aka The Management Doctor) is heavily involved in all aspects of Zucker Systems studies. Zucker has a unique background as a former planning director for Brookline, Mass.; Marin County, Calif.; and Tucson, Ariz. He also served as assistant county administrative officer and planning, environment, building and transportation official for the County of San Diego, Calif.

He trains managers throughout the United States and Canada to run more effective and efficient community development organizations.

His management contracts have included comprehensive management and organizational studies, customer service training, process and systems analysis, work flow analysis, management training, retreat facilitation, conducting focus groups, and fee studies. He has served as personal management adviser to department heads and has managed entire departments on a contract basis.

As president of a private non-profit development company, Zucker headed a multi-discipline team with a focus on industrial and commercial development for low-income and minority residents. In this capacity, he created and managed five manufacturing plants. He also created a variety of non-profit social service corporations including a health clinic, legal aid office, and credit union.

Zucker served as a visiting lecturer at the Universities of California at Irvine and Berkeley, California State Universities at Fresno and San Diego, and the Massachusetts Institute of Technology. He has also taught planning commissioner practice and management skills for the American Institute of Certified Planners.

He is author of "The Management Idea Book," "The ABZ's of Planning Management," "The ABZ's of Planning Management Second Edition," and "What Your Planning Professor Forgot to Tell You." He also has articles published in numerous national publications, and is lecturing throughout the country on management.

The lecture is the fourth in the College of Architecture's 2012-13 Hyde Lecture Series Intersections: Read more at http://hyde.unl.edu/.
More details at: http://go.unl.edu/0m8