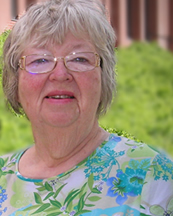 Long-time university employee Annette Svoboda, currently working for Information Services, will retire on Feb. 3. She began her employment Sept. 4, 1979 in the Telecommunications Center. Send well-wishes to Svoboda at msvoboda1@unl.edu.

When Svoboda started in the Telecommunications Center, all staff used books to locate phone numbers. Technology has since gone through big changes, with today's switchboard being a PC-based system.

The 31-year university employee said she has most enjoyed working with staff and students - especially the students she has met from all over the world.