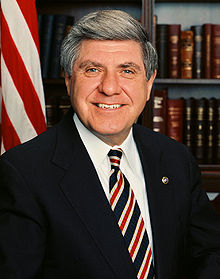 U.S. Sen. Ben Nelson will meet with students at the University of Nebraska College of Law at noon Friday, Nov. 2, in the McCollum Hall auditorium, East Campus Loop and Fair Street.

Nelson, a Democrat who is retiring from the Senate after 12 years, will address the students briefly before answering questions from the audience.

Nelson earned his bachelor's and master's degrees from UNL and is a 1970 graduate of the College of Law.

The event is not open to the public, but a full video of the senator's discussion with students will be available early next week.