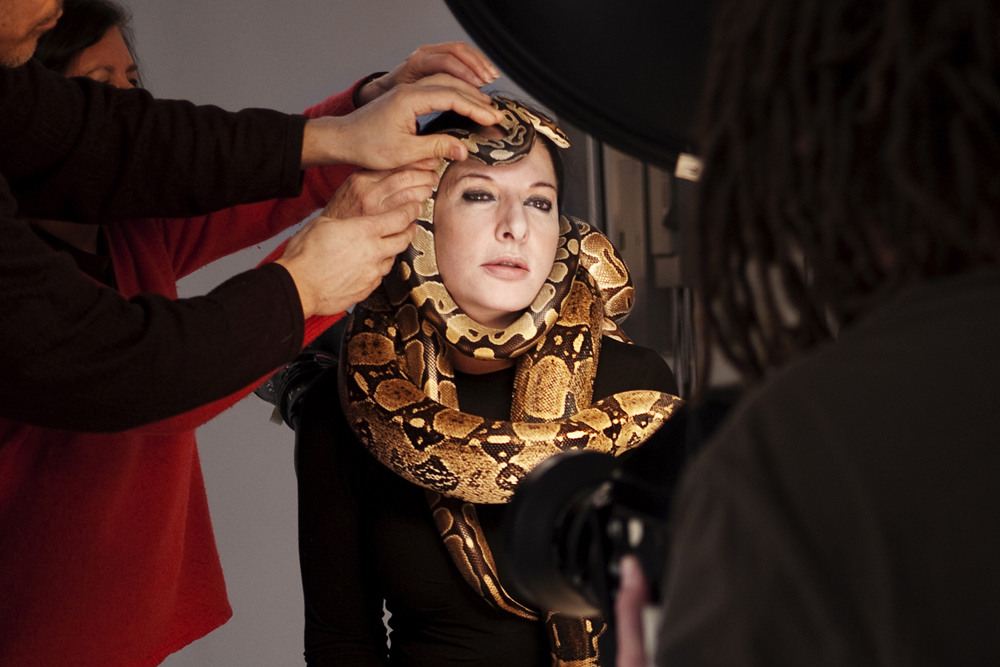 Opening today at the Ross Media Arts Center: "Marina Abramovic: The Artist is Present," which follows the performance artist as she she prepares for a retrospective of her work. There will be a movie talk about the film Nov. 4. "Arbitrage," starring Richard Gere, continues for a second week.

"Marina Abramovic: The Artist Is Present" is not rated and shows through Nov. 8. "Arbitrage" is rated R and also shows through Nov. 8.

Seductive, fearless, and outrageous, Marina Abramović has been redefining what art is for nearly 40 years. Using her own body as a vehicle, pushing herself beyond her limits – and at times risking her life in the process – she creates performances that challenge, shock, and move us. "Marina Abramovic: The Artist Is Present" follows the artist as she prepares for what may be the most important moment of her life: a major new retrospective of her work, taking place at The Museum of Modern Art. To be given a retrospective at one of the world's premier museums is the most exhilarating sort of milestone. For Marina, it is far more: it is the chance to finally silence the question she has been hearing over and over again for four decades: "But why is this art?"

A Movie Talk, with speakers Charley Friedman, Marissa Vigneault, and L. Kent Wolgamott, is 2:30 p.m. Nov. 4 (following the 12:45 p.m. screening). Admission to the Movie Talk is free and open to the public. Admission for the film is at regular Ross prices. The Movie Talk series is sponsored by the Friends of the Ross.

Friedman received his Master of Fine Arts from The School of the Museum of Fine Arts, Boston/Tufts University in addition to the Skowhegan School of Painting and Sculpture. Most recently, Friedman participated in an exhibition at the Irish Museum of Contemporary Art in Dublin Ireland. In 2007, he had his first museum survey at The Sheldon Museum of Art. Friedman has exhibited and performed at numerous galleries and institutions including PS1/MoMA, Gallery Diet, The Fabric Workshop, Pulse Miami and The Queens Museum. Mr. Friedman has attended residencies including The MacDowell Colony, Fountain Head, Cooper Union and twice The Bemis Center for Contemporary Arts. In 2006, Friedman received a fellowship from the Pollack/Krasner Foundation.

igneault is assistant professor of practice in Modern and Contemporary Art History at UNL. She received her PhD in the History of Art from Bryn Mawr College in 2009. Before coming to UNL in 2009, Vigneault taught at Moore College of Art and Design (Philadelphia) and the College of New Jersey, and worked at the Whitney Museum of American Art and the Philadelphia Museum of Art. Her current research focuses on feminist artists from the 1960s to the present who interweave body and text.

L. Kent Wolgamott has been writing about entertainment in Lincoln for more than 20 years with, first, the Lincoln Journal and, for the last decade, the Lincoln Journal Star. In that time, he's reviewed more than 3,000 movies, a couple thousand records and seen hundreds of concerts and club shows.

Writer Nicholas Jarecki makes his feature directorial debut with "Arbitrage," a drama centering on a Wall Street hedge-fund tycoon and family man who scrambles to maintain a picture-perfect façade as his empire slowly begins to topple. Robert Miller (Gere) is about to turn 60. One of the most successful businessmen in New York City, he lives a life of luxury that few will ever experience. But there's a storm coming.

If Robert can finalize the bank purchase of his trading empire before any evidence of his shady business dealings is unearthed, there's a chance he could emerge relatively unscathed. Not even Robert's wife Ellen (Sarandon) or their astute daughter Brooke (Brit Marling) have any idea of the hole their family patriarch has dug. At the crucial moment when his plan falls apart, however, a deadly complication leaves Robert with no choice but to seek the help of shady Jimmy Grant (Nate Parker), a man the wealthy financier never expected to see again. Just when it seems the situation couldn't get any worse, NYPD detective Michael Bryer (Tim Roth) realizes he may have uncovered a key piece of evidence that will ensure Robert pays for his sins.

For more information, including show times and ticket prices, go to http://www.theross.org.