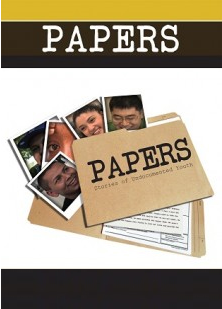 A panel discussion on the film "Papers: Stories of Undocumented Youth" is 5:30 p.m., Feb. 3 in the Jackie Gaughan Multicultural Center, room 202. The event is free and open to the public.

The discussion is the first of a two-part series on "Papers." The second part of the series is 6 p.m., Feb. 10 screening of the film in the Nebraska Union Auditorium.

"Papers" presents the story of undocumented youth and the challenges they face when turning 18 without legal citizenship status. There are approximately 2 million undocumented children who were born outside but raised in the United States. These young people were educated in American schools, hold American values, call the United States home, and who - by simply turning 18 - become illegal immigrants. An estimated 65,000 undocumented students graduate every year from U.S. high schools without "papers." For these students, it is against the law to work or drive and difficult - if not impossible in some states - to attend college. Currently there is no path to citizenship for these young people.

Both "Papers" events are co-sponsored by the Office of Academic Success and Intercultural Services and the LGBTQA Resource Center.

More details at: http://go.unl.edu/dfq