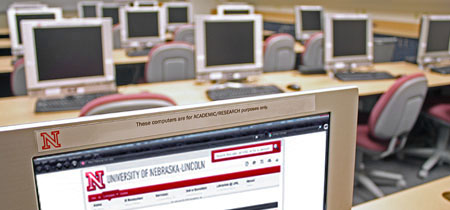 Scott Childers will lead the Feb. 8 "Learn at the Library" workshop, 10:30 a.m. in Love Library, room 111. Childers, associate professor and assistant systems librarian, will give a presentation on "Free Collaboration Tools: Share Information and Work Together Online."

The workshop is free and open to faculty, staff and students. Registration is required. Register by contacting Sue Leach at sleach1@unl.edu or 472-0703.

For more information on the workshop series, go to http://libraries.unl.edu.
More details at: http://go.unl.edu/xa2