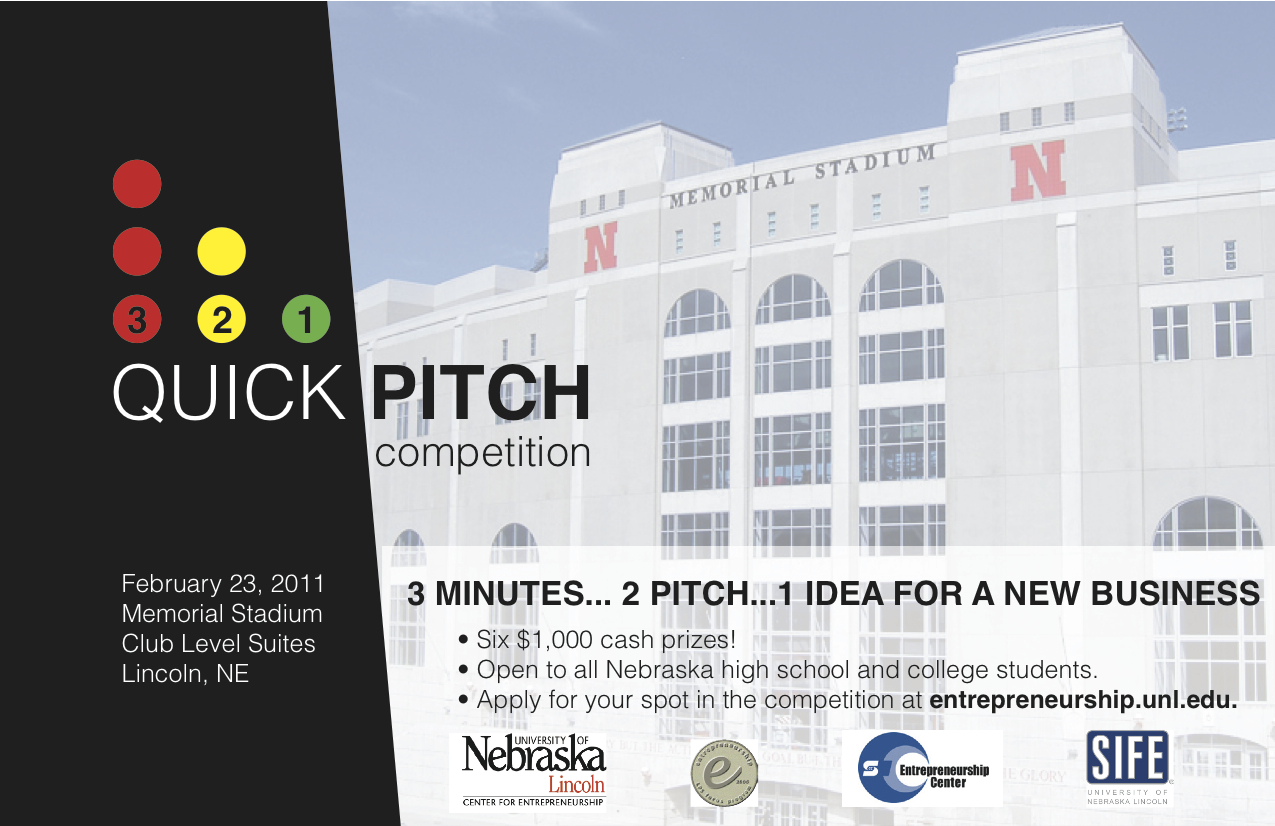 Students are invited to compete in the second annual "3-2-1 Quick Pitch Competition" on Feb. 23 at Memorial Stadium. Applications to participate are now being accepted at the website below.

From atop Memorial Stadium's club level suites, students will have the opportunity to showcase their entrepreneurial, communications and presentation skills through a short "quick pitch" proposal for a new business venture, delivered to a panel of entrepreneurship experts from across Nebraska.

Participants will develop their ideas for new businesses, receive valuable feedback and network with successful entrepreneurs and community leaders while competing for the chance to win one of several $1,000 cash prizes.

The event is open to students from all Nebraska high schools, two-year colleges and four-year colleges. Participants must submit a short summary (250 words) of their business idea as part of their application. Space is limited. Apply by Feb. 9 to be considered for the competition.

The event is presented by Nebraska Center for Entrepreneurship, Southeast Community College Entrepreneurship Center and Lincoln Public Schools Entrepreneurship Focus Program.

More details at: http://go.unl.edu/inw