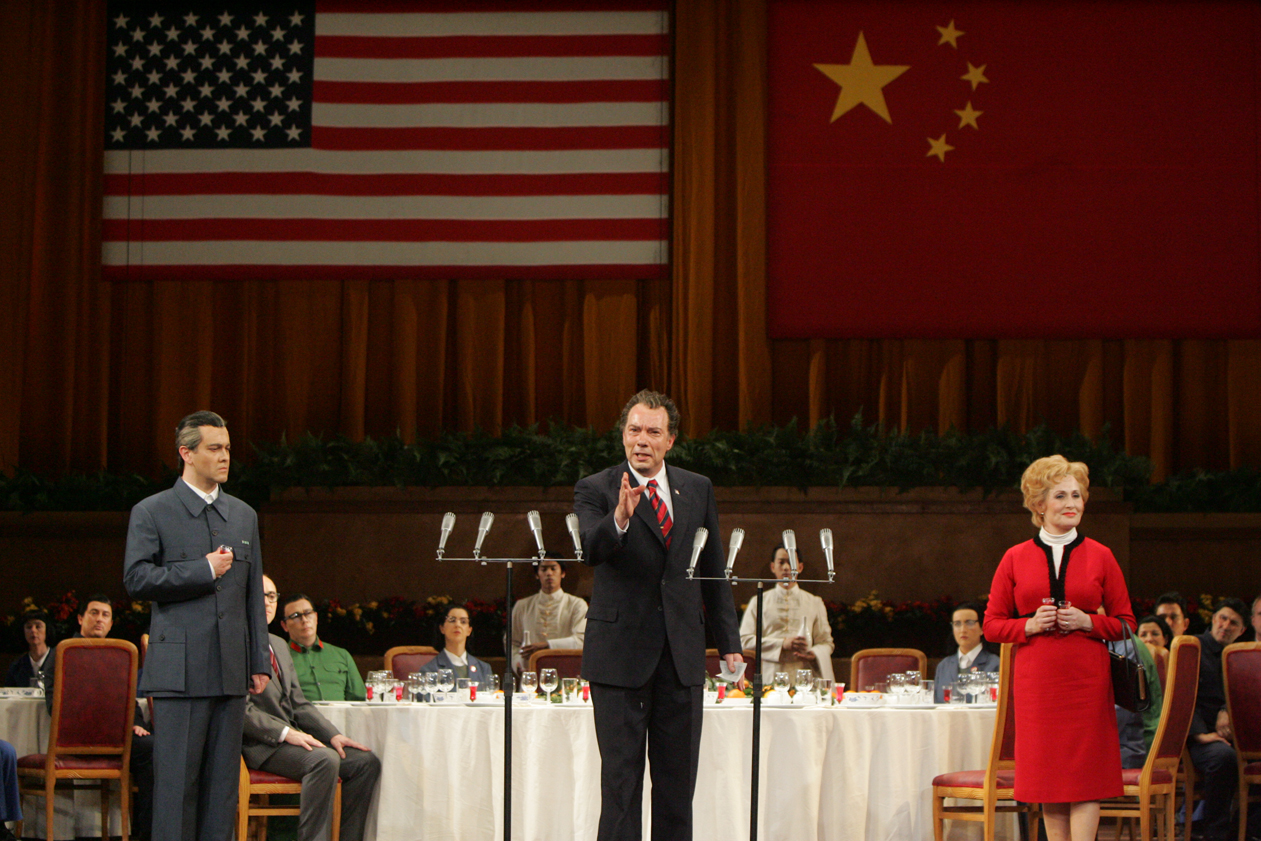 The Met HD Live series of opera broadcasts at the Ross continues Feb. 12 and 13 with John Adams' groundbreaking work, "Nixon in China." The opera will be broadcast live from New York at noon, Feb. 12. An encore screening will be at 1 p.m., Feb. 13. Ticket info is available at the Ross website.

"All of my operas have dealt on deep psychological levels with our American mythology," says composer John Adams, who conducts the Met premiere of his most famous opera. "The meeting of Nixon and Mao is a mythological moment in world history, particularly American history." Acclaimed director and longtime Adams collaborator Peter Sellars makes his Met debut with this groundbreaking 1987 work, an exploration of the human truths beyond the headlines surrounding President Nixon's 1972 encounter with Communist China.

Baritone James Maddalena stars in the title role, alongside Kathleen Kim, Janis Kelly, Robert Brubaker, Russell Braun and Richard Paul Fink. Expected running time is 4 hours.
More details at: http://theross.org/