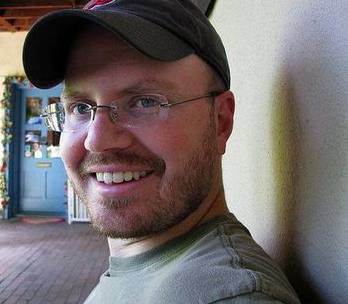 Steve Edwards, a lecturer in the UNL Department of English, will read from and discuss his book "Breaking into the Backcountry" at 7 p.m., Feb. 16 in the University Bookstore. A book signing will follow.

Edwards won a writing contest in 2001 earning a prize of seven months of "unparalleled solitude" as caretaker of a 92-acre homestead along the Rogue National Wild and Scenic River in southwestern Oregon. Recently divorced and humbled by the prospect of so much time alone, Edwards left behind his job as a college English teacher in Indiana and headed west to a cabin in the Klamath Mountains.

Well aware of what could wrong living two hours from town with no electricity and no neighbors, Edwards was surprised by what could go right. "Breaking into the Backcountry" is the story of how he discovered that alone, in a wild place, each day is a challenge and a gift.

Whether chronicling the pleasures of a day-long fishing trip, his first encounter with a black bear, a lightning storm and the threat of fire, the beauty of a steelhead, the attacks of 9/11, or a silence so profound that a black-tailed deer chewing grass outside his window could wake him from sleep, Edwards' careful evocation of the river canyon and its effect on him testifies to the enduring power of wilderness to transform a life.