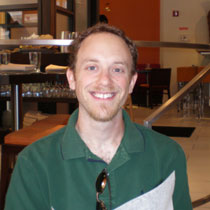 The Nebraska Colloquium series continues as Ari Kohen will discuss "Restorative Justice," at 7 p.m., Feb. 17 in the Nebraska Union Auditorium. The presentation is an Honors Forum lecture.

Kohen, associate professor of political science, is author of "In Defense of Human Rights," published in 2007. He has had articles published recently in Human Rights Review and the Journal of Human Rights. He was awarded the 2006 Irmgard Coninx Foundation Research Fellowship that included three months of study in Germany where he had an office at the Wissenschaftszentrum Berlin fur Sozialforschung.

He is working on a book-length project, "The Moral Hero and the Mortal Hero," as well as articles on both restorative justice and the death penalty.
More details at: http://go.unl.edu/ia2