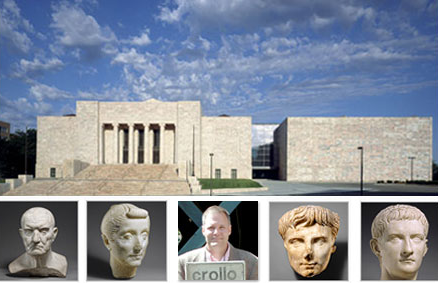 Creighton University's Greg Bucher will give the lecture "Three Mysterious Portraits from Omaha's Joslyn Museum," at 7:30 p.m., Feb. 28 in Richards Hall, room 15.

The lecture, the fourth in the Lincoln-Omaha Society of Archaeological Institute of America's annual series, is free and open to the public.

The discussion will focus on three significant Roman portraits, two men and one woman, which are rarely on display at the Joslyn. The portraits span the period from the first century B.C., to the third century A.D.
Bucher will discuss the detective work often required to put Roman names to stone faces.

Bucher is associate professor of classical and near eastern studies at Creighton. He researches Roman historiography and just completed a three-year term as director of the Classical Summer School of the American Academy in Rome. He is also professor-in-charge of the Intercollegiate College Center for Classical Studies in Rome.