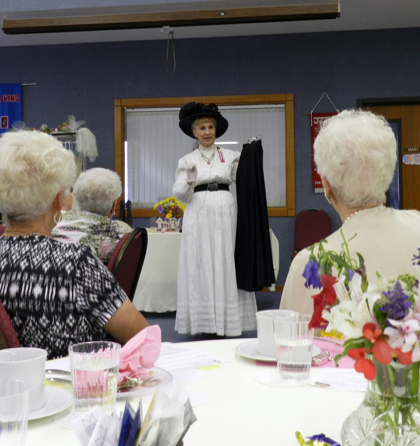 Fashion changes from the Victorian Era through the 1960s will be featured in UNL's seventh annual Professional Standards Program luncheon, 11 a.m., March 9 at the Vine Congregational Church, 1800 Twin Ridge Road.

Tickets are $15 and must be purchased in advance. Seating is limited. The deadline to purchase tickets is March 1. For more information on tickets, contact Kathy Bennetch at kbennetch1@unl.edu or 402-540-4033. Tickets can also be ordered by sending a check (payable to PSP) and general registration information to Debbie Hendricks, 317 Orcutt Avenue East, Lincoln, Neb., 68504. The event is open to the public.

PSP is a voluntary program based on education, experience, and professional activity. The "Decades of Beauty" luncheon will include a light lunch, silent auction with door prizes, and a lecture by Susan McLain.

McLain, better known as "Yesterday's Lady," lives with her husband in a historic 1887 building, with her vintage clothing collection and shop on the main level in downtown Beatrice. She has been collecting vintage clothing for 25 years and as a Nebraska Humanities speaker.

Doors to the luncheon open at 10:30 a.m., with lunch served at 11 a.m. McLain's lecture begins at 11:45 a.m.