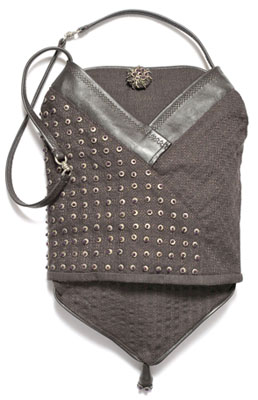 The work of seven graduate students will be featured in the exhibition "Graduate Tangents: Diverging Concepts in Textiles," open June 21 to July 2 at the Robert Hillestad Gallery.

The exhibit highlights a wide range of perspectives representing the effectiveness of expression through textile and apparel design. Works explore ideas related to conservation and recycling, marketability, historical dress, personal exploration and fantasy.

Designers featured are Tacia Booton, Melissa Caldwell, Karen DeCristoforo, Thais Regina De Oliveira, Sandra Starkey, Katie Taylor Frisch and Erica White.

The gallery, located on the second floor of the Home Economics Building, will be open 5 to 7 p.m., June 25 for an artists' reception. Regular gallery hours are 8:30 a.m. to 4 p.m., weekdays. For more information, call 472-2911.

For more information, go to http://go.unl.edu/e42.





More details at: http://go.unl.edu/e42