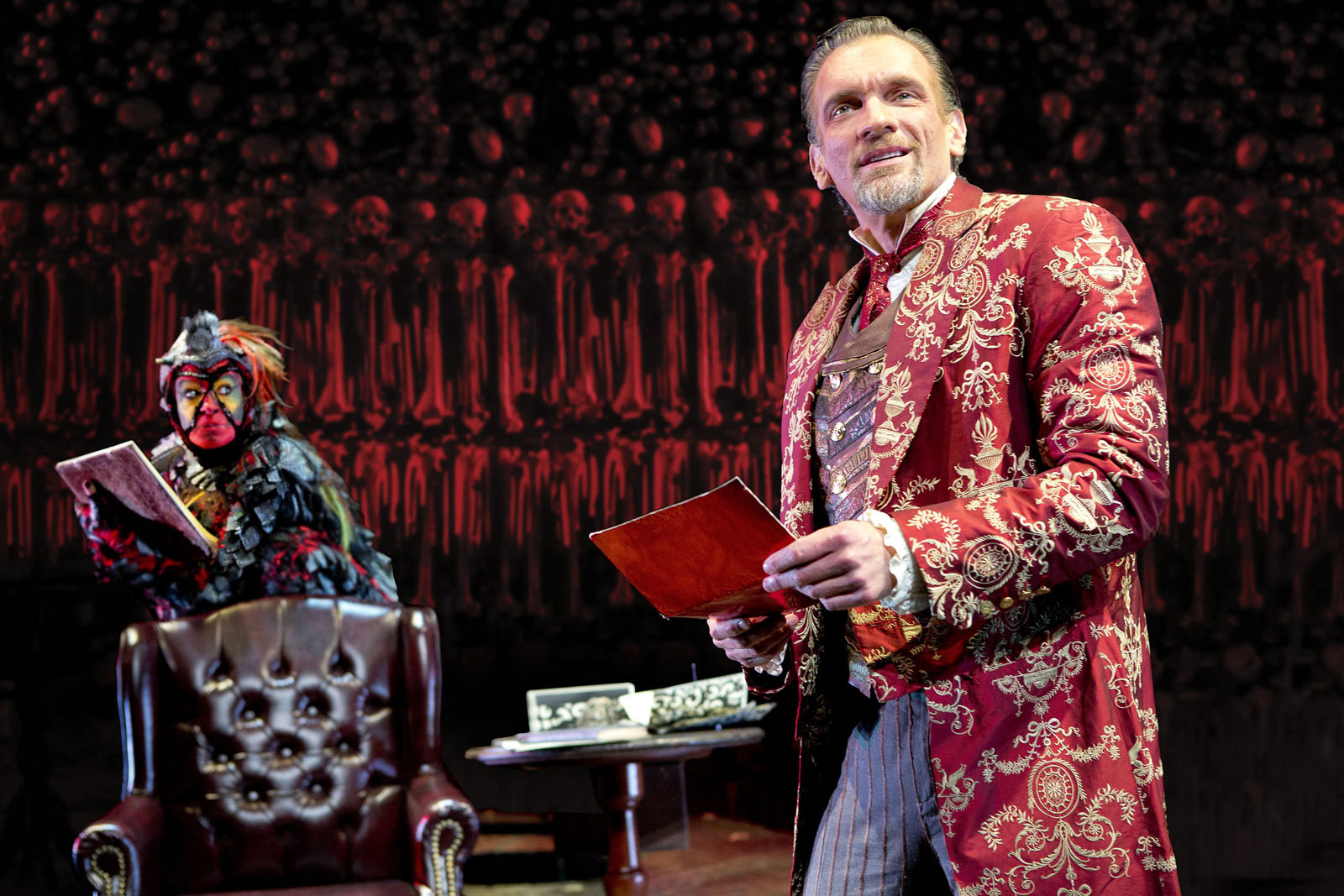 A theatrical adaptation of C.S. Lewis' "The Screwtape Letters" is featured in two April 6 performances at the Lied Center for Performing Arts. Show times are 4 and 7 p.m.

"The Screwtape Letters" is set in an eerily stylish office in hell. The story follows the clever scheming of Screwtape, Satan's chief psychiatrist, as he entices a human "patient" toward damnation. Within the topsy-turvy, morally inverted universe, God is the "Enemy" and Satan is "Our Father Below."

Screwtape is a "master of the universe" character who mesmerizes the audience as he allures his unsuspecting patient down the "soft, gentle path to hell." At his feet is Screwtape's able assistant, Toadpipe, a grotesque demon who transforms her elastic body into the paragons of vices and characters Screwtape requires to keep his patient away from the "Enemy."

Along with "The Chronicles of Narnia," "The Great Divorce" and "Mere Christianity," "The Screwtape Letters" is one of Lewis' most popular and influential works. The book's success is due to its piercing insight into human nature and the lucid and humorous way Lewis makes his readers squirm in self-recognition. When first published in 1942, it brought immediate fame to this then-little-known Oxford author, including the cover of Time Magazine.

Tickets start at $29 for adults and $14.50 for youth and may be purchased at the Lied Center Ticket Office, by phone at 402-472-4747 or online at http://www.liedcenter.org. Pre-show talks, scheduled one-half hour before each performance, are free to ticket holders and will be in the Lied Center's Steinhart Room.