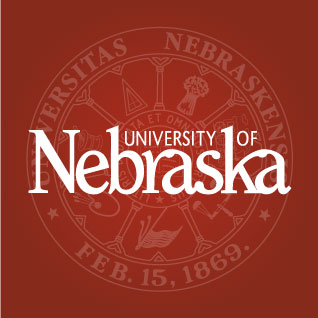 The University of Nebraska system will begin working with Coursera, a leading provider of massive open online courses -- MOOCs -- to expand access to the university's course content and faculty to more people through distance learning, NU President James B. Milliken said Thursday.

The University of Nebraska system is one of 10 state university systems and public university flagship institutions to announce Thursday their intent to join Coursera. Coursera already partners with 70 leading universities in the United States and beyond, including seven Big Ten institutions.

The collaboration will provide opportunities for faculty from all four NU campuses – UNL, the University of Nebraska Omaha, the University of Nebraska Kearney and the University of Nebraska Medical Center – to explore new and enhanced learning technologies.

Milliken said the details of the university's involvement with Coursera, including what course content might be offered and when it might become available, will depend on interest among faculty members and a review process at the university. Participation in Coursera will be entirely voluntary for faculty.

Milliken said the University of Nebraska Online Worldwide remains NU's primary platform for providing distance education. Online Worldwide, which provides access to more than 130 online degree, certificate and endorsement programs offered by the four campuses, has grown rapidly in recent years, particularly among distance-only students. It will continue to be a priority as it expands access to more people seeking a flexible, quality education.

UNL Chancellor Harvey Perlman said the arrangement provides UNL a good vantage point from which to assess the prospects MOOCs may provide, both now and in the future.

"This agreement nicely positions the university so that our faculty, at their discretion, can explore the opportunities presented by MOOCs as we watch their evolution," Perlman said. "The future of these developments is uncertain, but we are better served being involved than sitting on the sidelines.

"Under the agreement, the extent of our involvement or use of these courses remains with our faculty."

Partnership with Coursera offers NU opportunities to expand access and increase name recognition, particularly among international students. It offers hundreds of free courses in a wide range of topics. The courses are open to anyone wishing to acquire new skills, advance his or her career or learn new information.

The partnership also creates new ways for for faculty to collaborate with colleagues at other institutions to share and discover best practices from a diverse group of education professionals.

In addition to the NU system, nine other universities announced Thursday their plans to work with Coursera: the State University of New York, Tennessee Board of Regents, University of Colorado, University of Houston system, University of Kentucky, University of New Mexico, University System of Georgia, University of Tennessee and West Virginia University.

"We think the coming decade will see a transformation in the way education is delivered, where teachers and online content come together to better serve students on campus and beyond," said Daphne Koller, Coursera co-founder.
More details at: https://help.coursera.org/