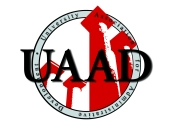 The University Association for Administrative Development is offering a professional development workshop, "Continuous Process Improvement - Creating Excellence in Service Delivery," 1:30 to 4:30 p.m., March 29 in the Nebraska Union. The registration deadline is March 23.

The session will be led by Paula Wells, adjunct professor at UNL, and operations and business systems analyst with the Wells Resource.

Wells will discuss how some processes can be frustrating to customers/stakeholders. She will provide information on "Continuous Process Improvement." Topics include identification of key processes and their desired outcomes; how to use flow charts to aid office improvements; methods of data collection and analysis to guide the improvement process; and development of a plan to implement proposed improvements.

Cost is $20 for UAAD and UNOPA members, $35 for non-members (cost includes UAAD membership).

For more information, go to http://go.unl.edu/xjk or contact Deb Dahlke at ddahlke2@unl.edu or (402) 472-6285.
More details at: http://go.unl.edu/xjk