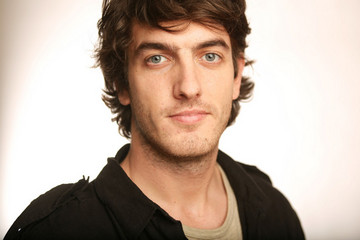 The University Program Council presents Andrew Jenks from MTV's "World of Jenks" beginning 7:30 p.m., March 31 in the Nebraska Union Centennial Room. This event will be free for UNL Students with a valid NCard and $5 for public, faculty and staff.

As made famous by his hit MTV series, "World of Jenks," award-winning documentary filmmaker Andrew Jenks takes viewers on unforgettable journeys as he captures a wide range of voices and personal stories. Each week, Jenks immerses himself into a different person's world and reveals unique slices of American life, uncovering incredible stories and people along the way. His first two documentaries, "Room 335" and "The Zen of Bobby V," have both received critical acclaim, with the latter premiering at the 2008 Tribeca Film Festival. With his rare ability to deeply connect with his subjects, Andrew Jenks creates films that are intensely authentic.

UPC will also hold a DKMS sponsored Bone Marrow Drive during the event and will be assisting in the registration of donors.

For more information on DKMS: http://www.dkmsamericas.org/home

The University Program Council is a volunteer student organization designed to address the co-curricular, social, recreational, cultural and educational needs of the campus. UPC acts as the executive body responsible for the implementation of programs and activities funded by University Programs and Facilities Fees.
More details at: http://go.unl.edu/9oo