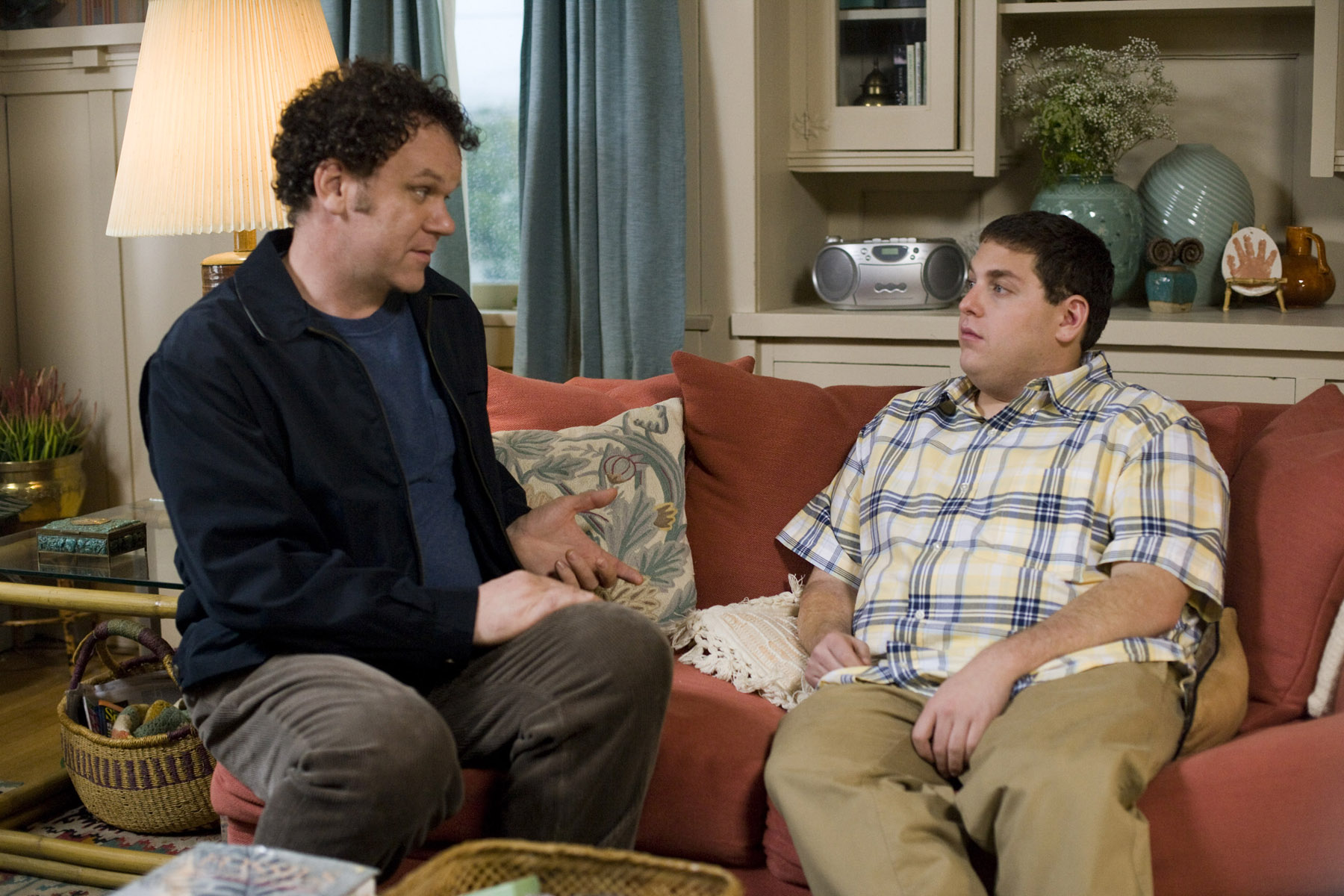 Independent film favorites Jay and Mark Duplass are entering the mainstream with "Cyrus," a funny and sometimes heartbreaking look at love and family in Los Angeles. "Cyrus" and the French film "Micmacs" open July 23 at UNL's Mary Riepma Ross Media Arts Center.

Written and directed by the Duplass brothers, "Cyrus" follows John (played by John C. Reilly), a man who has nearly given up on romance after a divorce and being single for seven years. However, after being urged to do so by his ex-wife and best friend Jamie (Catherine Keener), John attends a party and meets the gorgeous and spirited Molly (Marisa Tomei). John and Molly's chemistry is immediate, igniting a relationship that takes off quickly.

During the courtship, Molly is reluctant to take the relationship beyond John's house. Perplexed, he follows her home and discovers Molly has a son, Cyrus (Joshua Hill). Cyrus is a 21-year-old new age musician and his mom's best friend. Cyrus will go to any lengths to protect Molly and is not ready to share her with anyone. Before long, John and Cyrus are locked in a battle of wills for the woman they both love.

"Cyrus," playing through Aug. 12, is rated R for language and some sexual material.

In "Micmacs," director Jean-Pierre Jeunet ventures into the scrapyard lair of the Micmacs, a band of outcasts who develop ingenious uses for old junk.

Movie-quoting video store clerk Bazil (Dany Boon) joins the group after a nasty encounter with a bullet. That plus his father's prior landmine mishap has Bazil vowing revenge on two rival arms manufacturers. The Micmacs agree to help Bazil, using magnets, alarm clocks, string and jars filled with wasps as their favorite weapons.

"Micmacs" makes allusions to recent European arms deals in the Balkans and Afghanistan, but the movie is more fantasy than a violent revenge tale.

"Micmacs," playing through Aug. 5, is rated R for some sexuality and brief scenes of violence.

For more information on movies and events at the Ross, go to http://www.theross.org or call the film information line at 472-5353.
More details at: http://www.theross.org