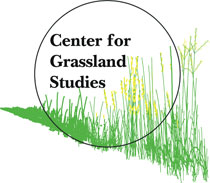 An event hosted by UNL's Center for Grassland Studies is celebrating Earth Day one day early.

Starting at 2 p.m. today on the second floor of Hardin Hall, the celebration will feature a brief talks and a reception for the book "Generations of Land: Conservation Legacy." The book presents stories of past recipients of the Leopold Conservation Award. Jaclyn Wilson, featured in the book and whose family received the 2006 Leopold Conservation Award, will attend.

The book reception is at 2 p.m. At 2:30 p.m., the 2011 Nebraska LCA winner (announced today by Gov. Dave Heineman) and representatives of the Sand County Foundation, Nature Conservancy, Audobon Society and USDA Natural Resources Conservation Service, will give brief comments about grassland conservation efforts in Nebraska. The event is scheduled to conclude at 3:45 p.m.

The celebration is free and open to faculty, staff and students.