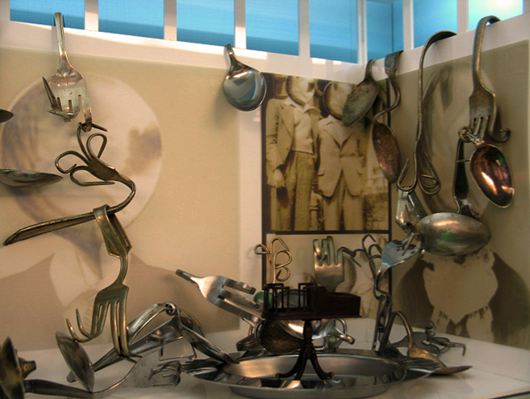 A new Kruger Gallery exhibition explores the steps a designer takes to understand design problems and develop a final product. The exhibit, "Design Process," runs through March 16, 2012.

This exhibition features the design process of select miniature makers and historic furniture designers, and the process used by collection namesake, Eloise Kruger, to design her miniature collection.

It highlights 15 miniature rooms containing a portion of the 20,000-piece collection of miniatures in the Kruger Collection. Included in this exhibition are miniature room creations by UNL senior interior design students Julija Asare and Kelly Paro. Also exhibited are designs by the winners of the third-year interior design studio project, "The Process and the Product." The design challenge winners are Sarah Hitchcock, Chynna LaPole, Sara Olson and Lisa Tills.

According to Kruger Collection curator DiAnna Hemsath, "the Kruger Collection emphasizes student involvement in the exhibition to assert the mission of Eloise Kruger, who saw her miniatures as educational teaching tools in the subject of interior history."

Student editors of In.Form, a peer-reviewed journal of architecture, design and material culture, select the annual exhibition theme for the Kruger Gallery. UNL's College of Architecture and the Interior Design Program, in conjunction with the Kruger Collection, sponsor the journal.

For more information, contact Hemsath at dhemsath2@unl.edu or (402) 472-3560.

The Kruger Collection was founded in 1997. The Kruger Gallery is located on the first floor of Architecture Hall. Hours are Monday through Friday, 9 a.m. to 5 p.m., closed university holidays.
More details at: http://go.unl.edu/dut