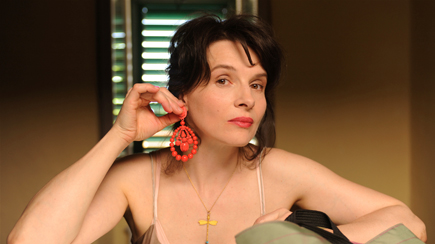 The films "Of Gods and Men" and "Certified Copy" open May 6 at the Mary Riepma Ross Media Arts Center.

In "Of Gods and Men," eight French Christian monks live in harmony with Muslim brothers in a monastery perched in the mountains of North Africa. When a crew of foreign workers is massacred by an Islamic fundamentalist group, fears sweeps across the region. The army offers the monks protection, but they refuse. As the menace grows, the monks realize that they have no choice but to stay.

"Of Gods and Men" is loosely based on the true story of Cistercian monks of Tibhirine, who lived in Algeria and were kidnapped in 1996.

"Certified Copy" is a romantic drama that stars Juliette Binoche as a gallery owner living in a Tuscan village. She attends a lecture by a British author on the authenticity and forgery in art, then invites the author on a tour of the countryside. During their travels, the two are mistaken as husband and wife. They maintain the pretense and continue the afternoon, discussing love, life, art and behaving like a long-married couple.

"Certified Copy" is director Abbas Kiarostami's first feature made outside of Iran. Binoche won the Best Actress prize in Cannes for her role in the film.

For more information, including ticket prices and show times, click the link below.
More details at: http://www.theross.org