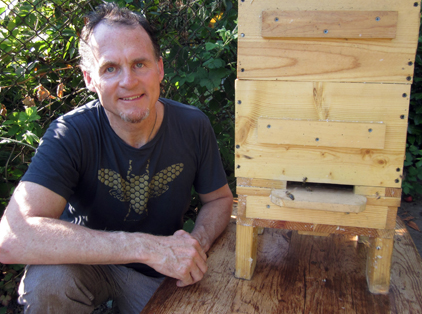 With the May 13 opening of the documentary "Queen of the Sun: What are the Bees Telling Us," the Mary Riepma Ross Media Arts Center is hosting a reception/fundraiser celebrating local honey production and beekeeping. The reception is 5:30 p.m., May 13 at the Ross.

The reception will feature samples of local honey and honey-themed food, cash bar featuring mead, educational booths about bees and honey products, encaustic art-making and demonstration, and a 7:30 p.m. screening of "Queen of the Sun."

Admission to the reception and movie is $25 in advance ($20 for Friends of the Ross) and $30 at the door ($25 for Friends of the Ross). Proceeds will support programming at the Ross. Tickets are available at http://www.theross.org or at the Ross box office.

"Queen of the Sun" is an alternative look at the global bee crisis, directed by Taggart Siegel. The film juxtaposes the catastrophic disappearance of bees with the mysterious world of the beehive, weaving the unusual and dramatic story of the struggles of beekeepers, scientists and philosophers from around the world.

For more information, click the link below.
More details at: http://www.theross.org