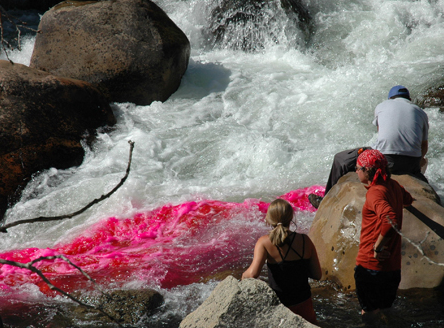 UNL's hydrogeology program in the Department of Earth and Atmospheric Sciences has been selected as one of the top 100 higher education hydrogeology programs in North America. The selection was announced in January by the National Ground Water Association, the largest groundwater association in the world.

More than 400 programs were considered for the list. The NGWA list is designed to give students interested in groundwater studies a jumping-off point for their search for higher education. Factors considered include the length/strength of the program and faculty.

None of the top 100 programs were individually ranked against each other. The complete list (which is listed alphabetically and uses geosciences as part of the department name) is available through the link below or in the latest newsletter of the U.S. National Chapter of International Association of Hydrogeologists.

UNL's specialization in hydrogeology was approved by the UNL Graduate Council in 1998.
More details at: http://go.unl.edu/70z