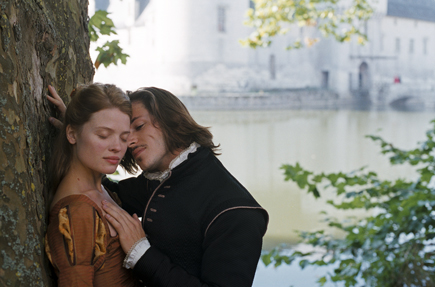 Director Bertrand Tavernier's romantic drama "The Princess of Montpensier" opens today at the Mary Riepma Ross Media Arts Center. Also continuing to play at the Ross is Woody Allen's critically acclaimed comedy "Midnight in Paris."

"The Princess of Montpensier" is set in the high courts of 16th century France. Against the backdrop of the savage Catholic/Protestant wars, the beautiful young aristocrat Marie de Mezieres (played by Melanie Thierry) is married to a young prince (Gregoire Leprince-Ringuet) she does not love. She is haunted by a rakish, childhood suitor (Gaspar Ulliel) and advised by an aging nobleman (Lambert Wilson) who harbors his own desire for the princess. The princess of Montpensier struggles passionately to stay alive in a political and romantic web of duty, passion, religion and war.

"The Princess of Montpensier" plays through June 23 at the Ross.

Continuing through June 30 is Allen's "Midnight in Paris."

Owen Wilson, Marion Cotillard, Rachel McAdams, Kathy Bates, and Carla Bruni star in the romantic comedy about a family on a business trip in the City of Light. As a young couple engaged to be married experiences a profound transformation during their visit to Paris, an idealistic man with a romanticized view of the city finds that there's plenty of truth to that old adage about the grass being greener on the other side.

For more information, click the link below or call the Ross film information line at (402) 472-5353.
More details at: http://www.theross.org