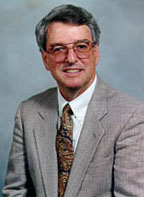 A retirement reception for Ray Moore, associate dean in the College of Engineering, is 1 to 3 p.m., today in 114 Othmer Hall.

Moore has been a civil engineer and educator for four decades, including the last 14 years at UNL. He has also worked as a professor and chair in civil engineering, and associate dean at the College of Engineering's Omaha campus.

The reception is free and open to the public.