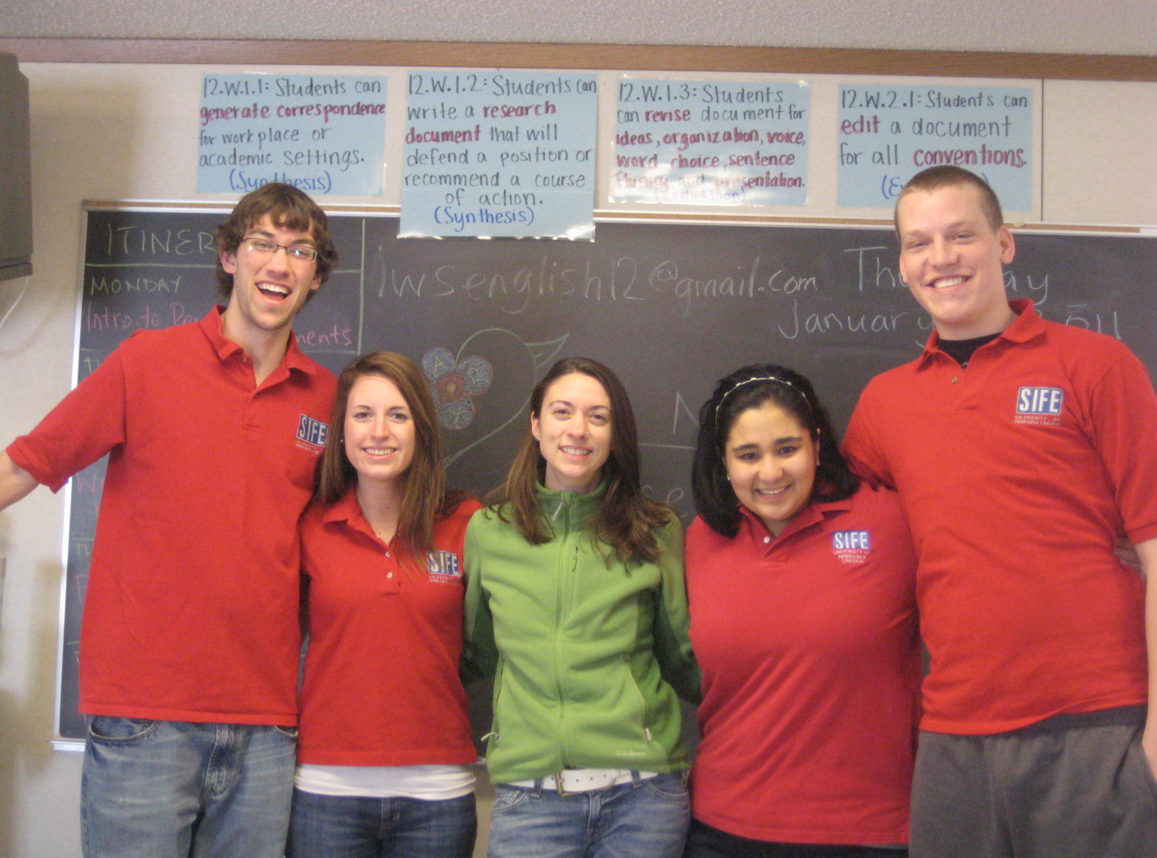 UNL's Students in Free Enterprise organization is in the running to win a True Hero Grant. The grant will be awarded by True Hero, Inc., a non-profit public charity that provides cash awards for community service projects.

The Students in Free Enterprise entry in the contest aims to equip high school students on the Pine Ridge Indian Reservation with skills to write grant requests that can help better their community.

The winning True Hero proposal is being decided through an online vote at http://go.unl.edu/y8t. The Nebraska Sife - Pine Ridge Project is in first place. Voting is open through June 30.

Students in Free Enterprise is a non-profit organization dedicated to developing and implementing outreach projects to improve the quality of life of people in need. UNL SIFE's Pine Ridge Project targets the Oglala Dakota youth living on the Pine Ridge Reservation. Through initiatives in grant writing, education reform, and public health education, UNL SIFE has made a considerable impact.

"We found that there were many great young minds on the reservation looking for ways to make a difference, but they were unsure of how to create change and lacked the tools
to make it happen," said Ben Tiggelaar, project leader. " We set out to empower the youth through grant writing, education and mentorship."

Tiggelaar helped develop an eight-week program to improve writing skills of high school students. The program focused on increasing critical thinking, grammar implementation, and effective grant writing techniques. At the conclusion of the program, the students identified needs in their community and applied for funding through community foundations, including the South Dakota Community Foundation and the Black Hills Corporation Foundation.

Along with educational disadvantages, the people on the Pine Ridge Reservation have insufficient access to fresh produce. The UNL SIFE team decided to also focus on this issue and work to provide a solution.

"We developed a garden packet that has all the components to build a garden in your backyard. We faced many unique challenges. Most families do not have running water or electricity," Tiggelaar said. "The soil is bad and lacks basic nutrients. Our team overcame these challenges through innovation and specific major recruitment."

This project is set to continue into the fall. The project is dedicated to the long-term success of the Pine Ridge Indian Reservation. Read more about the project at http://go.unl.edu/afn.
More details at: http://go.unl.edu/y8t