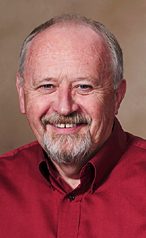 A retirement reception for Milford Hanna, Kenneth E. Morrison Professor of Biological Systems Engineering and professor of Food Science and Technology, is 3 to 5 p.m., June 29 in the East Union.

Hanna has been director of the Industrial Agricultural Products Center since 1991. He has worked 36 years at UNL.

A book of letters will be presented to Hanna. The reception is free and open to the public.