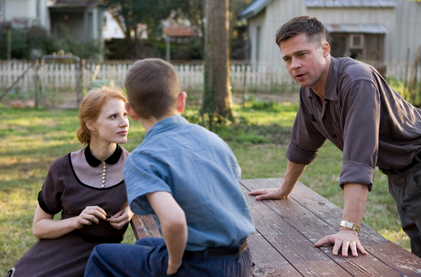 The critically acclaimed films "Midnight in Paris" and "The Tree of Life" are showing through July 14 at the Mary Riepma Ross Media Arts Center.

Woody Allen's "Midnight in Paris" is a romantic comedy about a family on a business trip in the City of Light. As a young couple engaged to be married experiences a profound transformation during their visit to Paris, an idealistic man with a romanticized view of the city finds that there's plenty of truth to that old adage about the grass being greener on the other side. The film stars Owen Wilson, Marion Cotillard, Rachel McAdams, Kathy Bates, and Carla Bruni.

"The Tree of Life," winner of the Palme d'Or at the 2011 Cannes Film Festival, stars Brad Pitt and Sean Penn in a story of a Midwestern family in the 1950s. The film follows the life journey of the eldest son, Jack (played as an adult by Penn), through the innocence of childhood to his disillusioned adult years as he tries to reconcile a complicated relationship with his father (Pitt). Jack is a lost soul in the modern world, seeking answers to the origins and meaning of life while questioning the existence of faith. "The Tree of Life" is directed by Terrence Malick.

For more information, including show times, go to http://www.theross.org or call (402) 472-5353.
More details at: http://www.theross.org