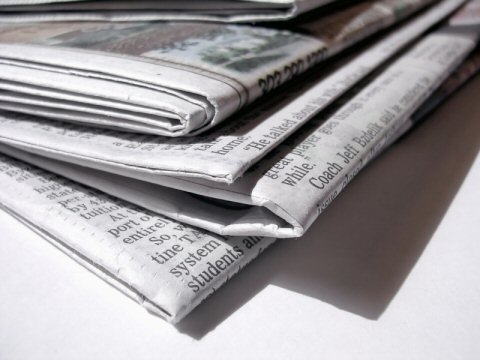 National media outlets featured and cited UNL sources on a number of topics in the past month. Appearances included:

Stephen Baenziger, agronomy and horticulture; Scott Fuess, economics; Josephine Potuto, law; and Carl Nelson, engineering, were quoted in a June 25 article by the Lafayette Journal and Courier about UNL joining the Big Ten. The article appeared in a number of Gannett newspapers in the following week, including the Indianapolis Star.
http://go.unl.edu/de3

Sidnie White Crawford, classics and religion, was quoted in a June 5 CNN.com article about popular sayings that are often mistaken as scripture. The story was among the site's top viewed for more than a day and received more than 6,800 comments.
http://go.unl.edu/t8n

Wheeler Winston Dixon, film studies, was quoted in the Christian Science Monitor on June 22 about Hollywood remaking 1980s classic movies.
http://go.unl.edu/t3i

Brian Fuchs, geoscience, was quoted in a June 9 Associated Press article about the resiliency of a Florida drought that has wilted crops and sparked wildfires. The article appeared in dozens of media outlets nationwide. On June 10, he was quoted in USA TODAY about droughts throughout the southern United States.
http://go.unl.edu/qxz
http://go.unl.edu/c5d

John Gates, Earth and atmospheric sciences; and Wayne Woldt, biological systems engineering, had their letter to Secretary of State Hillary Clinton urging more research into the risks of the proposed Keystone XL pipeline reported on by Reuters News. The story appeared in hundreds of media outlets around the world.
http://go.unl.edu/4ba

Michael Hayes, director of the National Drought Mitigation Center, was quoted in a June 15 New Scientist story about climate change's role for droughts in some parts of the United States.
http://go.unl.edu/i20

Matt Joeckel, geology, was quoted in a June 13 Kansas City Star article about efforts to extract rare earth materials in Nebraska for use in high-tech devices.
http://go.unl.edu/tne

Wanda Koszewski, nutrition and health sciences, had coverage of her study on low-income families' nutrition and diet appear in Yahoo! News as well as dozens of news outlets nationwide in late June.
http://go.unl.edu/0d9

Julia McQuillan, sociology, was quoted in a June 18 Atlanta Journal-Constitution article about the importance of fatherhood to men.
http://go.unl.edu/si0

Stephen Ramsay, English, was quoted in The Chronicle of Higher Education's Wired Campus blog June 12 about how far digital-humanities work has evolved in the last decade.
http://go.unl.edu/the

This is a monthly column featuring UNL faculty and staff in the national news. National media often work with University Communications to identify and connect with UNL sources for the purpose of including the university's research, expertise and programming in published or broadcasted work. Faculty, administration, student and staff appearances in the national media are logged at http://newsroom.unl.edu/inthenews/

To offer suggestions on potential national news stories or sources at UNL, contact Steve Smith at ssmith13@unl.edu or (402) 472-4226.