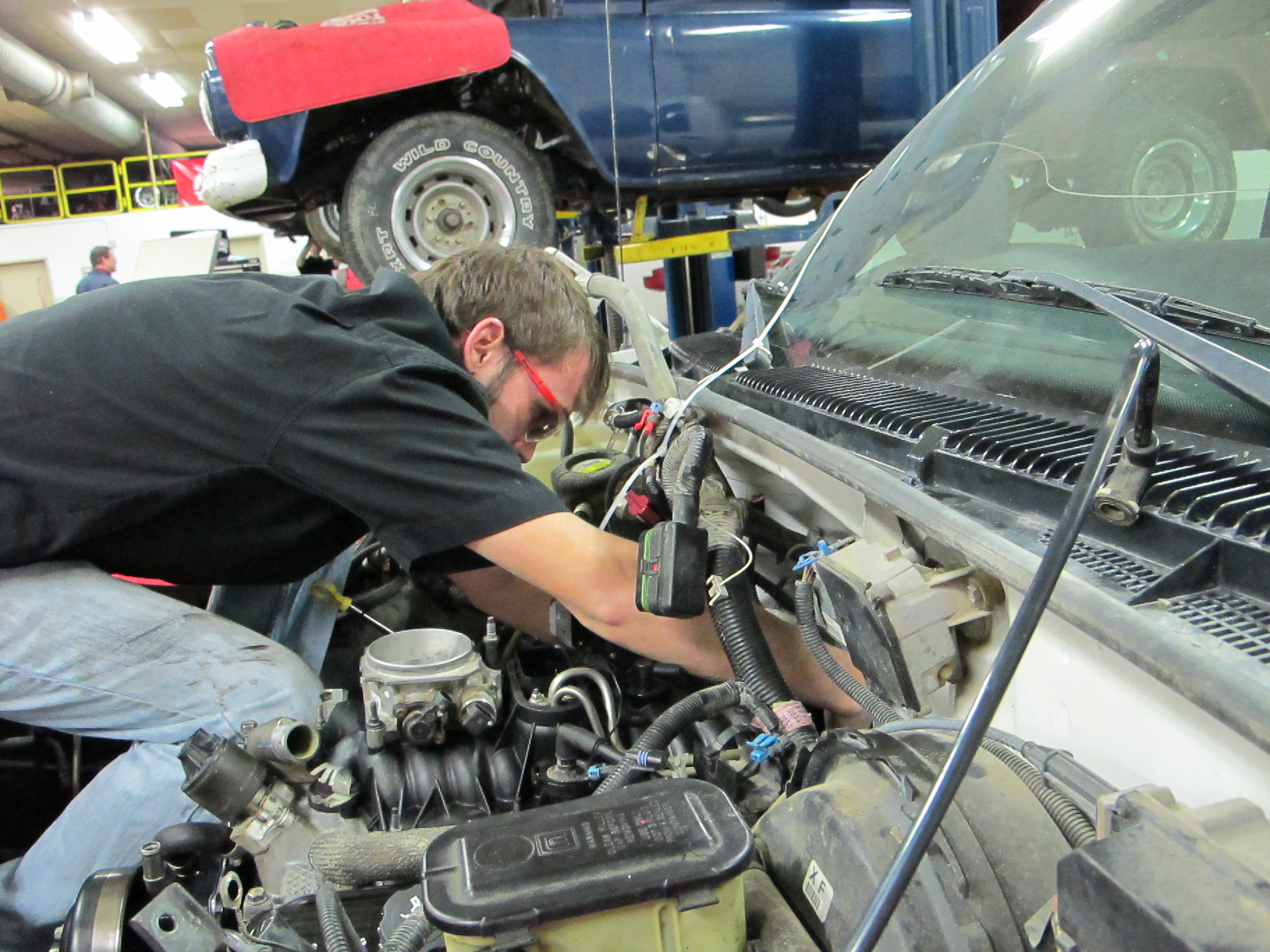 The University of Nebraska-Lincoln's industrial technology teacher credentialing program, the victim of budget cuts a year ago, has returned in a new form with a new name, as a partnership with Nebraska's community colleges that will not add to UNL's budget.

"The program has been resurrected in a new format. We're open for business again," said Mark Balschweid, head of UNL's Department of Agricultural Leadership, Education and Communication in the College of Agricultural Sciences and Natural Resources, where the new program resides.

The program is dubbed the 2+2 Skilled and Technical Sciences Program. Southeast Community College and Metro Community College have signed agreements with UNL to implement the program. Other community colleges may follow suit.

The developments come one year after UNL shuttered its program, which included an extensive shop area in Henzlik Hall, as part of $1.5 million in budget cuts. Even as they had to shut down the program, though, UNL officials and others knew the need for industrial technology teachers across the state was still significant, Balschweid said.

Tony Glenn, who coordinates industrial technology education for the Nebraska Department of Education, noted there are 576 industrial technology teachers in Nebraska schools. About 115 of those have more than 30 years of experience, so retirements are expected to create new openings over the next few years.

Under the new program, students will attend SCC or Metro for their first two years, getting their technical education and an associate's degree. Then they'll attend UNL for two years to learn the teaching component. They will receive from UNL a bachelor's of science degree in agricultural education.

"This approach takes advantages of the strengths of UNL and the community colleges," said Dann Husmann, an ALEC professor who will coordinate UNL's portion of the program.

Glenn said it's a great solution to a serious problem.

"This is a way to bolster our numbers (of teachers) and I really think it's going to be a way to get a very strong program going," Glenn said. "With the strengths of the community college system and the strengths of the ALEC department, we're really going to create some terrific teachers."

Glenn said what many may recall as "shop class" has changed greatly with the times.

"The technology is so different, even within just the last 10 years," he said. "And the students, if they're going to be employable, need to understand the new concepts. They have to come into the workforce with a whole different type of skill sets."

For example, the use of computers and diagnostic tools make the automotive repair industry very different than it was 20 years ago, Glenn said. In manufacturing and construction, too, computer technology has significantly changed the skills needed.

Glenn said it's important to note that while this program won't have any new budget impact, since it will use facilities and instructors already at the community colleges and UNL, "it's putting more on people's plates. People need to understand that."

"This shows that the university is trying to meet the needs of the schools in the state and the needs of industry in the state by making sure we have a skilled workforce," Glenn added.

Glen Williams, dean of SCC's Transportation and Manufacturing Division, noted that this new partnership with UNL is clearly a win for SCC, too. It marks a significant step forward from the past collaboration UNL had with SCC. For years, under UNL's former program, UNL students received some technical education at SCC in certain areas.

"This gives us the opportunity to expand on that. We can blend them into our regular classes instead of trying to fit separate classes in," Williams said.

Williams said he's confident this partnership will result in teachers who are even better prepared to teach.