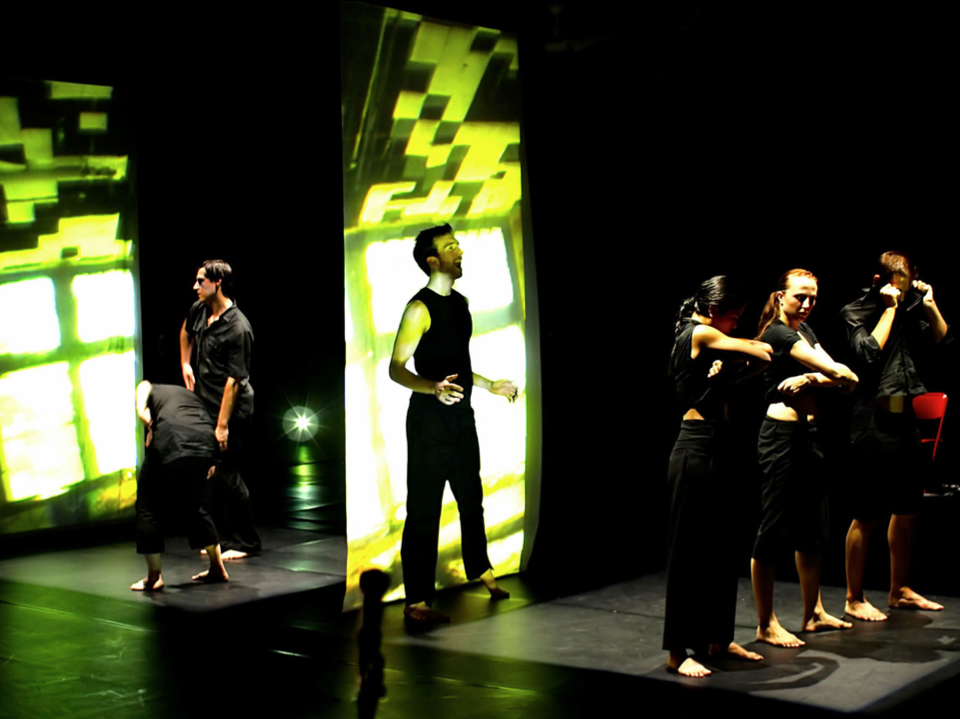 Go behind the scenes as members of an award-winning international dance company struggle with inner turmoil and cope with the extreme physical and emotional demands of creating a new work. The NET Television performance documentary "loopdiver: The Journey of a Dance," will be offered nationally by PBS, airing at 9:30 p.m., July 31 on NET/HD.

The documentary follows Troika Ranch, a dance, theater and media performance company based in New York City and Berlin, Germany, when it comes to Lincoln to create the experimental dance piece "loopdiver." The multimedia dance was commissioned by the Lied Center for Performing Arts and debuted at UNL's Johnny Carson Theater on Oct. 15, 2009.

Nebraska native Mark Coniglio and choreographer Dawn Stoppiello founded Troika Ranch in 1994.

As part of a two-year residency with the Lied Center, Troika Ranch held a number of outreach and education activities in Lincoln. The company also partnered with Madonna Rehabilitation Hospital to provide rehabilitation and therapy activities using software designed by Coniglio for the performance.

In the documentary, the dancers struggle with the extreme emotional and physical demands of the complicated choreography as they interweave dance, music, interactive visuals and lighting. Their work uses dance to explore and interpret the challenges of breaking free of the loops and patterns that can trap people in everyday life.

Patients at Madonna Rehabilitation Hospital helped inspire the project and dancers. The motion-sensing technology used by Troika Ranch to create the dance work is also used experimentally at the hospital to help rehabilitate some patients. In "loopdiver," patients are seen controlling music and video during rehabilitation exercises in an effort to regain mobility and function.
More details at: http://netnebraska.org/television