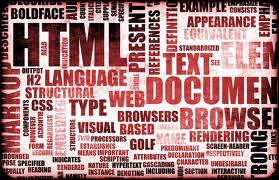 University Communications is offering a series of Content Convergence Conferences for Fall 2011. The conferences will be of interest to those creating, updating, or overseeing department, college and unit websites. All UNL staff, faculty and students are welcome to attend any of the sessions. Each session focuses on a different area of web content and delivery.

New tools are now available that will make content development easier, including the addition at UNL of a new content management system.

"In a world where 'content is king,' thinking through the best way to integrate information, photos, video and other content is critical in communicating effectively with students, faculty, business audiences, visitors seeking information and academic community members from other universities," said Meg Lauerman, director of University Communications.

The sessions, held Wednesdays at the Nebraska Union, will help attendees make the most of their website. All sessions are free. Registration is not required.

The first session, 9 a.m. to noon, Aug. 10 at the College of Law's Hamann Auditorium, features Bob Johnson, a consultant focusing on online higher education marketing. The session will focus on writing for the web.

With more than 4,000 subscribers to his newsletter, Johnson has had more than 50 higher-education consulting clients. He focuses on creating an online marketing strategy to build brands, enroll students and raise money; using "customer care words" research to find out what needs fixing first on your website; learning how to engage people from the critical first five seconds of their visit to your website; and how to integrate social media and the mobile web into your communication strategies.

Other sessions are (all at the Nebraska Union, room posted):

– Aug. 31, 1 p.m.-3 p.m. Learn about UNL's new Content Management System: UNLcms, including setting up your website on UNLcms for easier content management.

– Sept. 28, 1-3 p.m. Writing the right way for the UNL Web: How to create optimal headlines, cutlines and copy blocks of variable lengths in the right 'voice' for the audience.

– Oct. 26, 1-3 p.m. Creating and using Web-worthy photos, including creating good photos for the Web and gallery collection information. Learn about Gallery and how it integrates with UNLcms.

– Nov. 30, 1-3 p.m. Creating good videos for your website: Learn what makes a good video for use on the Web, how to create one and how to access and use existing videos.

– Dec. 14, 1-3 p.m. Effective integration of social media best practices: Making the Web experience a two-way conversation with key audiences.

– Jan. 25, 1-3 p.m. Convergence-editing best practices: In managing a website, there are many considerations including best placement of content, headlines, use of photos, and integration of news items along with audience-focused copy. This session will cover the gamut.

– Feb. 29, 1-3 p.m. Audience research and information architecture.

– Mar. 28, 1-3 p.m. Web streaming: Available UNL resources and how to use them, how to integrate live streaming into your website, cross-promoting a live streaming event, and archiving a live stream.