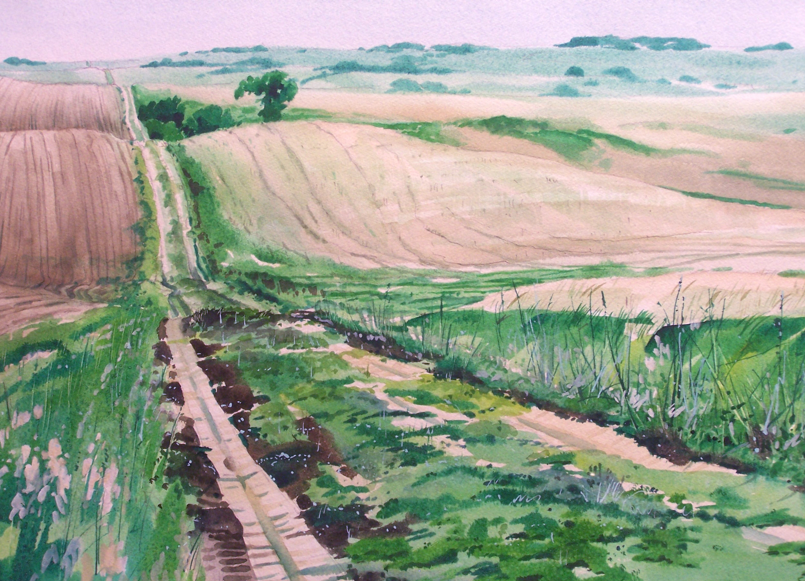 The Great Plains Art Museum is extending, by popular demand, the exhibition "Portraits of the Prairie: The Land That Inspired Willa Cather" through Sept. 25. The exhibition features watercolor paintings and ink sketches by Richard Schilling, from his book of the same title published by University of Nebraska Press in spring 2011.

The "Portraits of the Prairie" series focuses on Webster County, Neb. — where Willa Cather spent her childhood.

"This is the land that inspires several of Cather's stories of European immigrants on the prairie," said Amber Mohr, curator of the Great Plains Art Museum. "Schilling has likewise found inspiration in the land's history, geology and ecology. His watercolor depictions of the prairie equal Cather's eloquence of prairie prose — both truly present their love of the landscape in their art."

Cather-related materials from the Great Plains Art Museum's research library are available for visitors, as well as a selection of children's and youth reading.

Schilling was born in Lincoln and graduated from UNL. It was at the university he received his first instruction in watercolor. Schilling worked 10 years as a part-time, dental officer on Holland America Cruise ships. He also serves as a short-term dental volunteer in developing countries. His travels have inspired him to paint diverse landscapes and architecture.

More details at: http://go.unl.edu/9xp