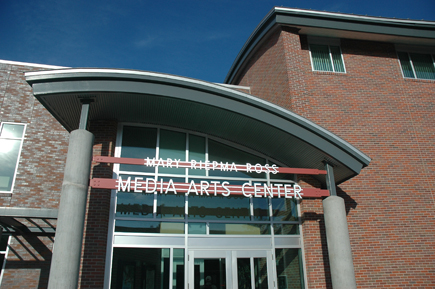 Starting Sept. 3, Husker football's home games are being featured on the big screen at the Ross Media Arts Center. The family-friendly broadcasts are free and open to the public.

Starting with the 2:30 p.m., Sept. 3 game versus Tennessee-Chattanooga, the Ross will show all home Husker football games broadcast on network television. The games will play on the Ross' 40-foot screen.

Other Husker football games to show at the Ross are: 6 p.m., Sept. 10, Fresno State; 2:30 p.m., Sept. 17, Washington; and 7 p.m., Oct. 8, Ohio State.
More details at: http://www.theross.org