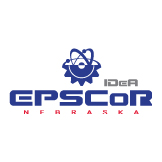 The field of information sciences is the focus of the seventh annual Nebraska Research and Innovation Conference, Sept. 27 at the CenturyLink Center Omaha (formerly the Qwest Center), 455 N. 10th St.

Hundreds of business leaders, policymakers, researchers and students will participate in the conference, sponsored by the University of Nebraska, Nebraska Experimental Program to Stimulate Competitive Research, and the National Science Foundation. Participants will hear from expert speakers, learn about cutting-edge technologies, exchange ideas and explore potential collaborations.

The conference is free and open to the public and the media. Registration is required by Sept. 19 for all participants. For more information on the conference, including a detailed agenda, and to register, go to the link below.

The field of information sciences has significantly impacted the modern world. The field is focused on the collection, dissemination and analysis of complex data with the use of advanced computing techniques. These methods reveal insights into diverse areas of inquiry, ranging from biological information to household energy efficiency management.

The Research and Innovation Conference begins at 8:30 a.m. with remarks from NU President James B. Milliken and Gov. Dave Heineman. Morning keynote speakers are Jacqueline Henningsen, director for studies and analyses, assessments and lessons learned for the U.S. Air Force; and Lynden Tennison, senior vice president and chief information officer for Union Pacific. The morning program also will include a panel discussion on business model innovations in information technology featuring representatives from Xpanxion, Proxibid and ISoft Data Systems.

A luncheon keynote will be delivered by U.S. Rep. Lee Terry.

The afternoon program includes five concurrent tracks on bioinformatics, cybersecurity/information assurance, modeling and simulation, software engineering, and sustainable environments. The conference will end with a research poster session featuring work by Nebraska faculty and students.

EPSCoR was established by Congress to strengthen research and education infrastructure in the STEM (science, technology, engineering and mathematics) fields in states that receive disproportionately low amounts of federal research funding. The Institutional Development Award is a similar program established by the National Institutes of Health for biomedical fields. Since 1991, Nebraska has received more than $251 million from federal EPSCoR/IDeA programs.
More details at: http://go.unl.edu/ihq