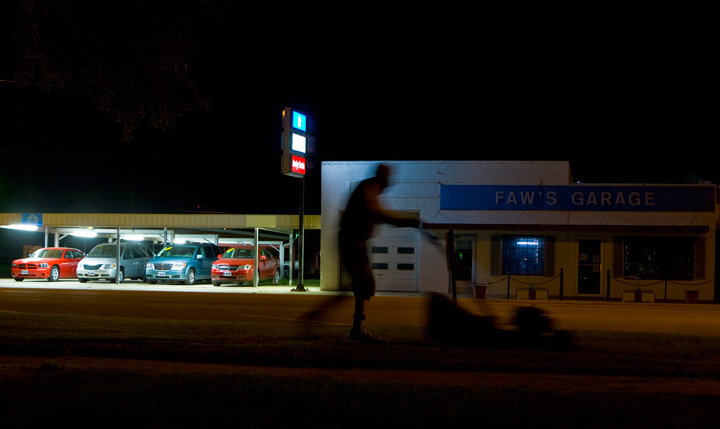 Bruce Thorson, associate professor in news-editorial, is the featured speaker in the Nebraska Historical Society's Brown Bag Lecture. The lecture, "Searching for the Real Nebraska: A Photo Essay on the Great Recession," is at noon today at the Nebraska History Museum's Blackman Auditorium, 15th and P streets.

Thorson and three photography students — Patrick Breen, Clay Lomneth and Kyle Bruggeman — traveled across Nebraska in a camping trailer in 2009. They met with a variety of Nebraskans to report on the impacts of the current economic conditions.

The project was funded by the Center for Great Plains Studies and the College of Journalism and Mass Communications.

Lectures in the Brown Bag series are free and open to the public. They are also rebroadcast on Lincoln's government access channel 5 on Time Warner Cable. Current air times are: 5:30 p.m., Mondays; noon and 11:30 p.m., Thursdays; 9:30 p.m., Fridays; and 6 p.m., Sundays.

Brown Bag lectures are offered every third Thursday of the month at noon at the Nebraska History Museum. For more information, call (402) 472-4754.
More details at: http://go.unl.edu/wep