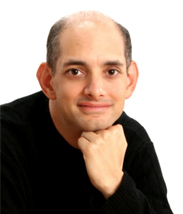 Although William Jennings Bryan lost the presidential elections of 1896, 1900, and 1908, he was the most influential political figure of his era. Gerard Magliocca, a professor from Indiana University School of Law, will discuss his book, "The Tragedy of William Jennings Bryan," at noon, Sept. 20 in the College of Law's Hamann Auditorium.

Magliocca's book explores how Bryan's effort to reach the White House energized conservatives across the nation and transformed constitutional law. In reaction to the Populist agenda, the Supreme Court established a host of new constitutional principles during the 1890s.

Many of them proved long-lasting and highly consequential, including the "separate but equal" doctrine supporting racial segregation, the authorization of the use of force against striking workers, and the creation of the liberty of contract. The judicial backlash of the 1890s, the most powerful we ever experienced, illustrates the risks of seeking fundamental social change.

Faculty, staff and students can bring their own lunch and learn about this influential Nebraskan.