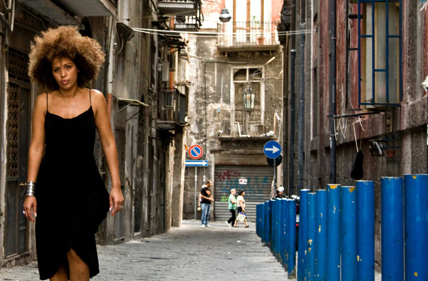 John Turturro's music documentary "Passione" opens today at the Mary Riepma Ross Media Arts Center. Also continuing to show is "The Guard," a film about two mismatched police guards who take on an international drug ring.

In "Passione," Turturro focuses on the songs and singers of Naples, Italy. He describes "Passione" as "a musical adventure that comes directly out of the people and the volcanic land they inhabit. Conjuring ancient stories and myths that still live — of love, sex, jealousy, and social protest — each song is a small screenplay, an emotional postcard. I tried to see if I could understand in a small way, a little bit of the soul of the city, while at the same time killing clichés about it. There are places you go and once is enough. Then there's Napoli."

"The Guard" stars Don Cheadle and Brendan Gleason as the two mismatched police guards. Gleason is Sergeant Gerry Boyle, an eccentric small-town cop with a confrontational personality and subversive sense of humor. When a fellow police officer disappears, Boyle's small town becomes key to a large drug trafficking investigation. Boyle is forced to at least feint interest as he deals with Wendell Everett (Cheadle), a humorless FBI agent assigned to the case.

Both "The Guard" (rated R for adult situations/language and violence) and "Passione" (not rated) show through Sept. 22 at the Ross.
More details at: http://www.theross.org