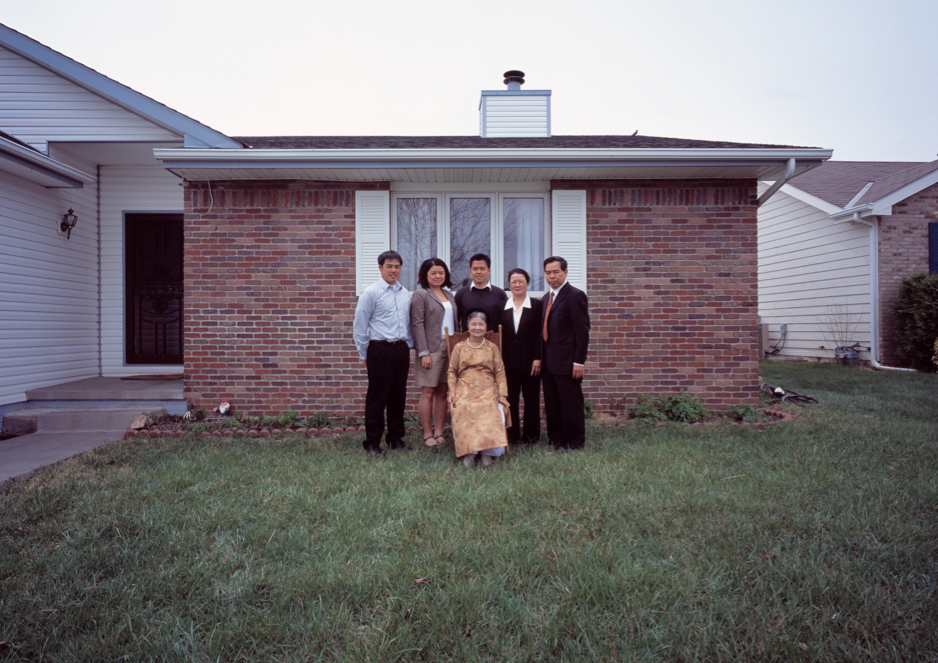 "Viet Nam, Nebraska: Photographs by Binh Danh," an exhibit opening today at the Sheldon Museum of Art, explores the history and personal stories of the Vietnamese community in Lancaster County.

Binh Danh, the artist, will give a lecture at 5:30 p.m., Sept. 23 in Sheldon's Ethel S. Abbott Auditorium followed by a free reception. A Vietnamese film series is planned during the exhibition. The exhibition and programs are free and open to the public.

Danh also led a Sept. 20 workshop at the Sheldon, outlining the chlorophyll process of photographic printing that he invented.

Danh came to Lincoln in April 2011 as a Sheldon artist in residence. He met with senior citizens at the Asian Community and Cultural Center as well as members of the Asian World Alliance at the University of Nebraska. He visited churches and temples, businesses and private homes in order to meet and represent a multidimensional population. He also collected family photographs for two large murals that will be included in the exhibition. Danh's chlorophyll photographs, daguerreotypes, and archival footage of boat people will also be featured.

"Viet Nam, Nebraska" is a collaboration of the Sheldon Museum of Art, the Asian Community and Cultural Center, the Asian World Alliance and Sigma Psi Zeta, organized by Sharon L. Kennedy, curator of cultural and civic engagement at Sheldon. The project is funded by the Lincoln Community Foundation on behalf of the Edith Madden Fund.
More details at: http://www.sheldonartmuseum.org/