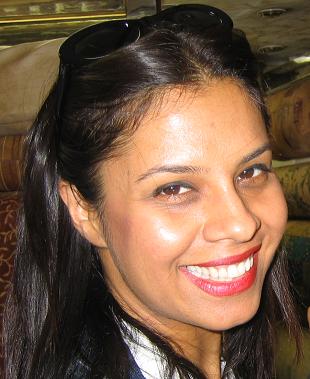 Shonali Burke will tell her audience how to take communications from "corporate codswallop to community cool" when she speaks next week at UNL's College of Journalism and Mass Communications.

Burke, an award-winning communications consultant, will deliver the Paul Wagner Lecture of Public Relations at 5:30 p.m. Tuesday, Oct. 4, in the J.C. Seacrest Lecture Hall in Andersen Hall, 16th and Q streets.

Titled "Supercharging PR with Social Media," the lecture is open to University of Nebraska–Lincoln students, faculty, staff and others by special invitation.

"Burke is a leading expert in PR research and measurement," said Gary Kebbel, dean of the College of Journalism and Mass Communications. "We're delighted to bring in an experienced professional in an area of growing student interest."

Burke is a sought-after speaker based in the Washington, D.C., metro area. She is the principal of Shonali Burke Consulting, an agency of one, with more than 13 years experience in communications.

Prior to starting her consulting firm, Burke served as senior director, then vice president, of media and communications at ASPCA, and was a senior account supervisor with the public relations firm Ruder Finn, Inc. Burke's most recent project is to build the digital and social media aspects of the Blue Key campaign for the United States for the Office of the United Nations High Commissioner for Refugees, based in Geneva, Switzerland. The campaign raises awareness and funds for refugee issues in the United States.

Burke has garnered many honors including being named to the TopRank® 25 women who rock social media in 2010; receiving an Institute for Public Relations' Jack Felton Golden Ruler Award in 2008; and being named to PRWeek's inaugural top "40 Under 40" list of U.S.-based PR professionals in 2007. Burke is an accredited business communicator through IABC's professional accreditation program.

Burke devotes a portion of her time to teaching a course on non-profit communication for the Johns Hopkins University's M.A. in Communication program.

Burke writes a blog, waxingunlyrical, and is active on Twitter at shonali.

Burke's seminar and engagement at UNL is made possible with generous support from Paul Wagner to the University of Nebraska Foundation. An alumnus of the UNL College of Journalism and longtime public relations expert from Washington, D.C., Wagner grew up in South Dakota where he worked for his family's newspaper. He later worked for President Dwight Eisenhower's administration before establishing his own communications firm serving clients in state and federal government.



More details at: http://go.unl.edu/5xm