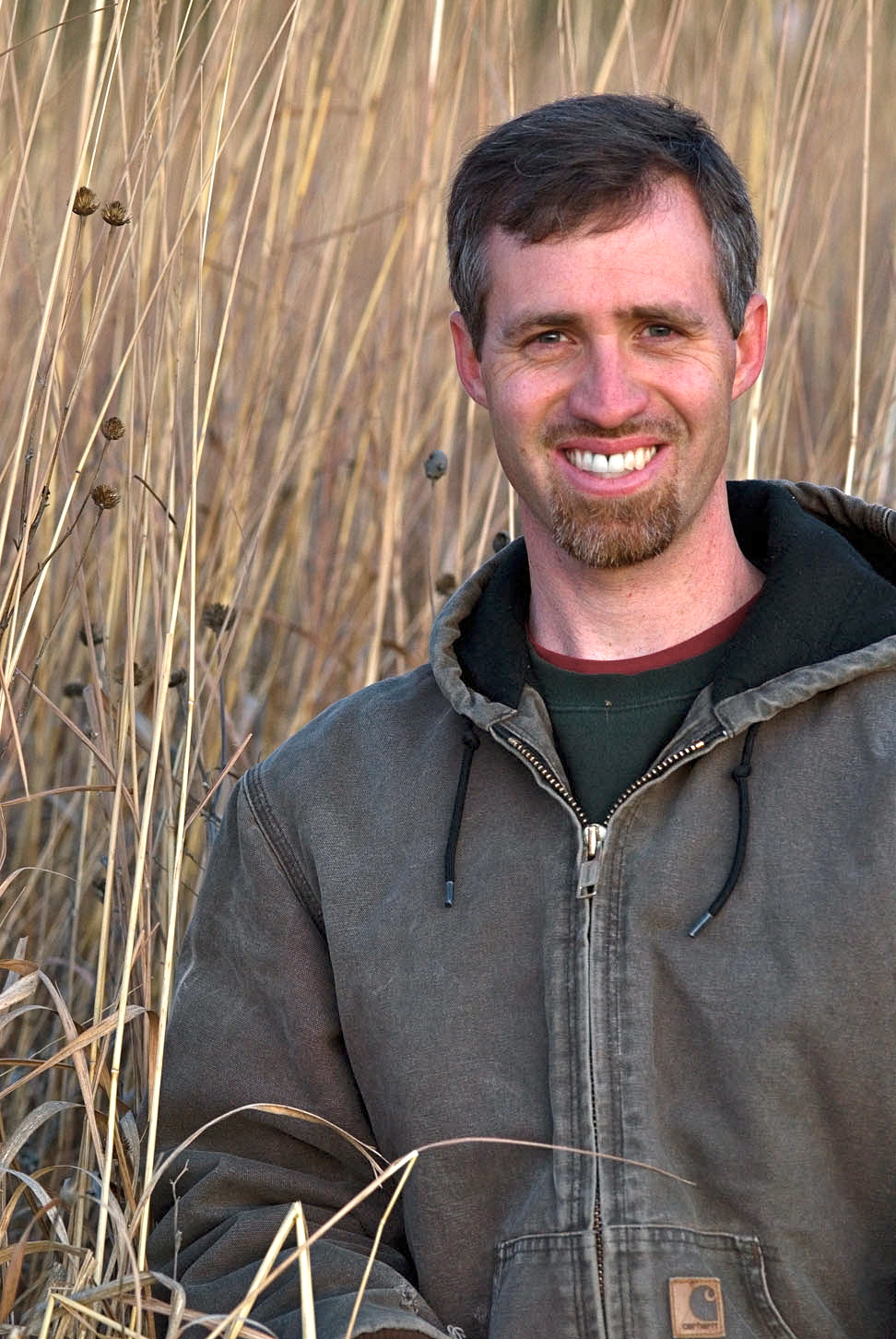 The School of Natural Resources Outreach Seminar Series continues with ecologist, writer and photographer Chris Helzer, 7 p.m. Sept. 21 in the Hardin Hall auditorium. He will present an up-close look at neighboring prairies, and the management practices used to preserve native grassland ecosystems - the subject of his new book.

Helzer is the program director for the Nature Conservancy's Eastern Nebraska Project Office in Aurora, where he oversees the management and restoration of approximately 5,000 acres of conservancy-owned land, as well as research and conservation programs in eastern Nebraska. He is also a regular contributor to NEBRASKAland magazine.

His new book, "The Ecology and Management of Prairies in the Central United States," published in May 2010 by the University of Iowa Press, is a manual in grasslands ecology for landowners, managers and anybody dedicated to understanding and caring for prairies.

"My intention in writing this book was to share some of the management lessons we've learned over the years with landowners and managers," Helzer said. "I hope it also promotes the importance and beauty of prairie to the general public."

The urgency of prairie preservation is central to Helzer's message. Ninety-five percent of tallgrass prairie is simply gone.

"Prairies are tough - they evolved under harsh conditions: huge herds of bison, expansive fires and extended droughts," Helzer said.

But in much of Nebraska, prairies have been replaced by row crop agriculture and urban sprawl, or degraded by years of continuous severe grazing, haphazard herbicide use, tree invasion and the introduction of non-native grasses and wildflowers.

The few remaining prairies are mostly small and isolated from each other, which leads to problems for the multiple species that depend upon them. Helzer's book provides guidance to prairie managers looking to preserve the biological diversity of remaining mixed-grass and tallgrass prairies.

Copies of his book will be available for purchase at the event, where Helzer will conclude the event with a book signing.

There will be free parking adjacent to Hardin Hall for the Outreach Lecture Series. All lectures are scheduled to begin at 7 p.m. Refreshments will be available. Other lectures in the series include:

Oct. 5 - "A Conversation about Nebraska Water," Jim Goeke, hydrogeologist, Conservation and Survey Division, School of Natural Resources, UNL.

Oct. 12 - "Meet Nebraska's Turtles and Reptiles," Dennis Ferraro, herpetologist, School of Natural Resources, UNL.

Nov. 2 - "Indigenous People and Island Conservation," Paul Cox, executive director, Institute for Ethnomedicine, Jackson Hole, Wyoming.

Nov. 9 - "Amphibians and Reptiles of Nebraska," Dan Fogell, herpetologist and author, "A Field Guide to the Amphibians and Reptiles of Nebraska."

Dec. 7 - "Mineral Resources and Civilization: The Arrogance of Ignorance," Matt Joeckel, geologist, Conservation and Survey Division, School of Natural Resources, UNL.


More details at: http://go.unl.edu/68r