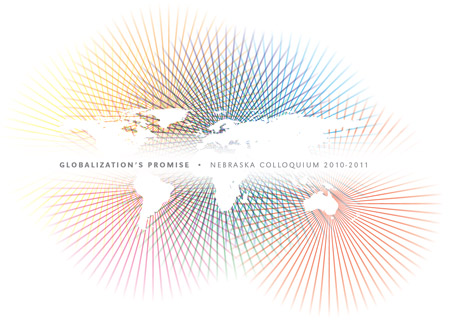 The Nebraska Colloquium lecture series kicks off at 7 p.m., Sept. 22 in the Nebraska Union. UNL's Tim Borstelmann, Elwood and Katherine Thompson professor of world history, will lead a discussion, "Globalization: The Path to the Present."

The Nebraska Colloquium lecture series aims to engage the entire UNL community in thoughtful discussion of issues of overriding importance. The 2010-2011 lecture series will focus on the theme, "Globalization's Promise."

The complete schedule of lectures and information about opportunities to participate in this communitywide conversation are available online at http://nebcolloquium.unl.edu.



More details at: http://nebcolloquium.unl.edu