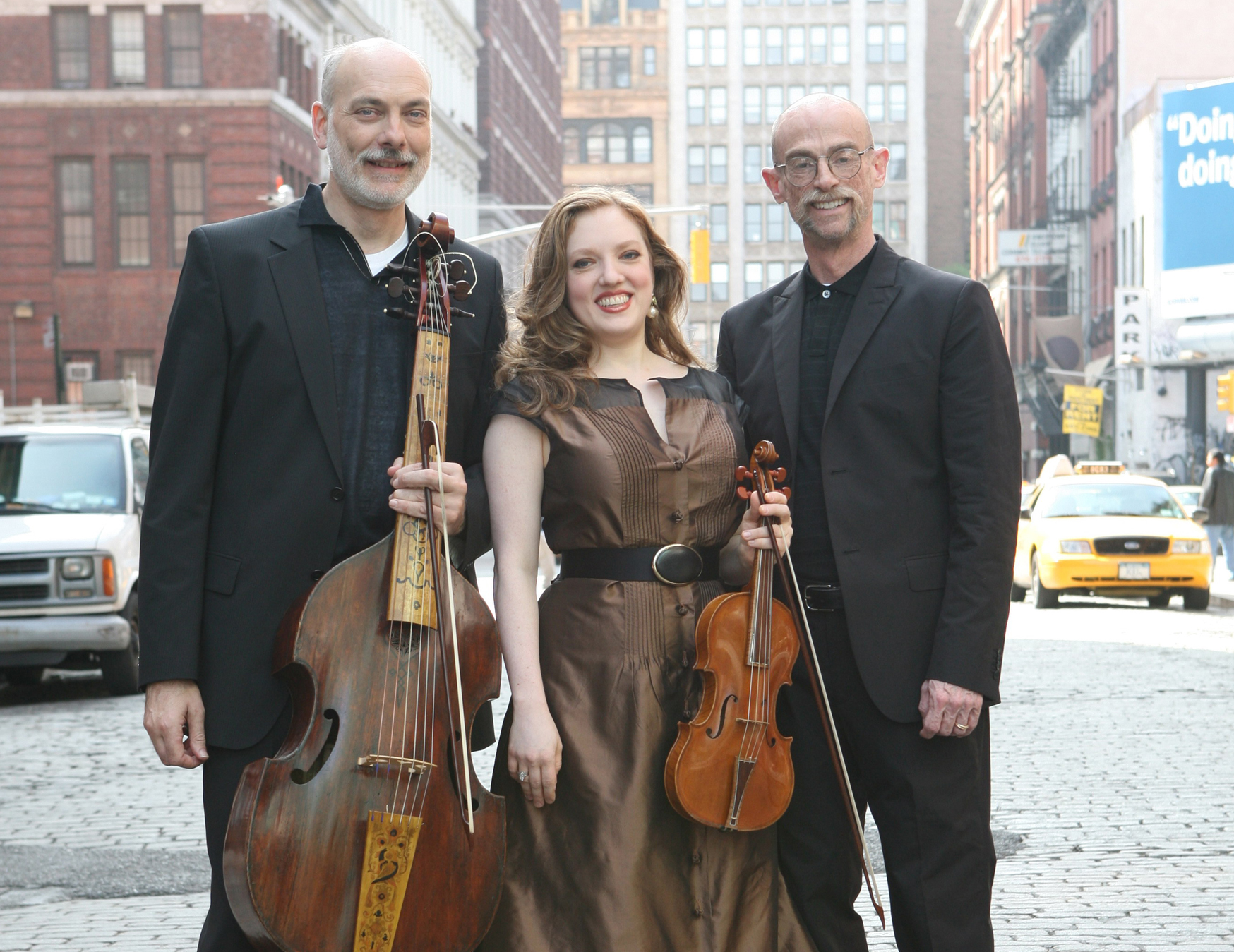 Trio Settecento opens the Sheldon Friends of Chamber Music season with an 8 p.m., Oct. 15 concert at the Sheldon Museum of Art. The performance features period instruments — baroque violin, viola da gamba, and harpsichord — that might have been used in the court of Louis XIV.

The concert includes works of 18th century French composers Lully, Couperin, Marais and Forqueray. A pre-performance talk begins at 7:30 p.m. Tickets, available at the door, are $35 general admission and $8 for students. Tickets can also be ordered at 402-435-8946 or http://www.sfcm.info. Season tickets are $130 general admission and $30 for students.

Based in Highland, N.Y., Trio Settecento was formed after baroque violin specialist Rachel Barton Pine, John Mark Rozendaal and David Schrader came together in 1996 to record the complete violin sonatas of George Frederick Handel. They have since released several recording on Cedille Records.

Pine will also perform as the soloist for Vivaldi's "The Four Seasons" in today's Lincoln Symphony Orchestra at the Lied Center for Performing Arts. Sheldon Friends of Chamber Music and Lincoln's Symphony Orchestra are offering a combination price of $40/$30 (depending on seating) and $13 for students for the two concerts. This offer is available by calling 402-476-2211. Subscribers to either series can also buy a single ticket to the other concert at a reduced price through the orchestra office.

Other concerts in the Sheldon Friends of Chamber Music season are: the Enso String Quartet on Nov. 6; UNL's Moran Wind Quintet on Feb. 17; Cuarteto latinamericano on March 17; and the Jasper String Quartet with Lincoln native, oboist Robert Walters Jr., ending the season on April 29.
More details at: http://go.unl.edu/47p