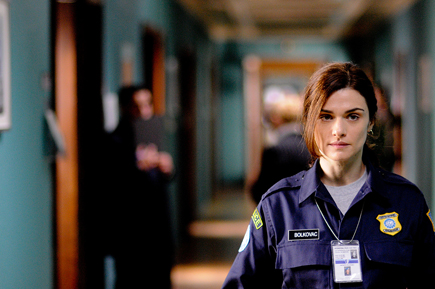 Movies opening today at the Mary Riepma Ross Media Arts Center are "The Last Mountain," a documentary about big coal in Appalachia, and "The Whistleblower," a political thriller.

Inspired by actual events, "The Whistleblower" features Rachel Weisz as a Nebraska police officer who takes a job working as a peacekeeper in post-war Bosnia. Her expectations of helping to rebuild the devastated country are dashed as she uncovers a dangerous reality of corruption, cover-up and intrigue amid a world of private contractors and multinational diplomatic doubletalk.

The film also stars Monica Bellucci, Vanessa Redgrave and David Strathairn.

"The Last Mountain" is set in the valleys of Appalachia where a battle is being waged over protecting health and the environment from the destructive power of big coal companies.

Directed by Bill Haney, "The Last Mountain" traces the ecological fallout from the coal mining practice of mountain-top removal throughout West Virginia. The film shows how communities, with the help of national figures in ecology, stand up to industries that are making decisions that harm lives.

Both films play through Oct. 20 at the Ross.
More details at: http://www.theross.org